Technology
Bill Gates rescues Sam Altman like he did with Steve Jobs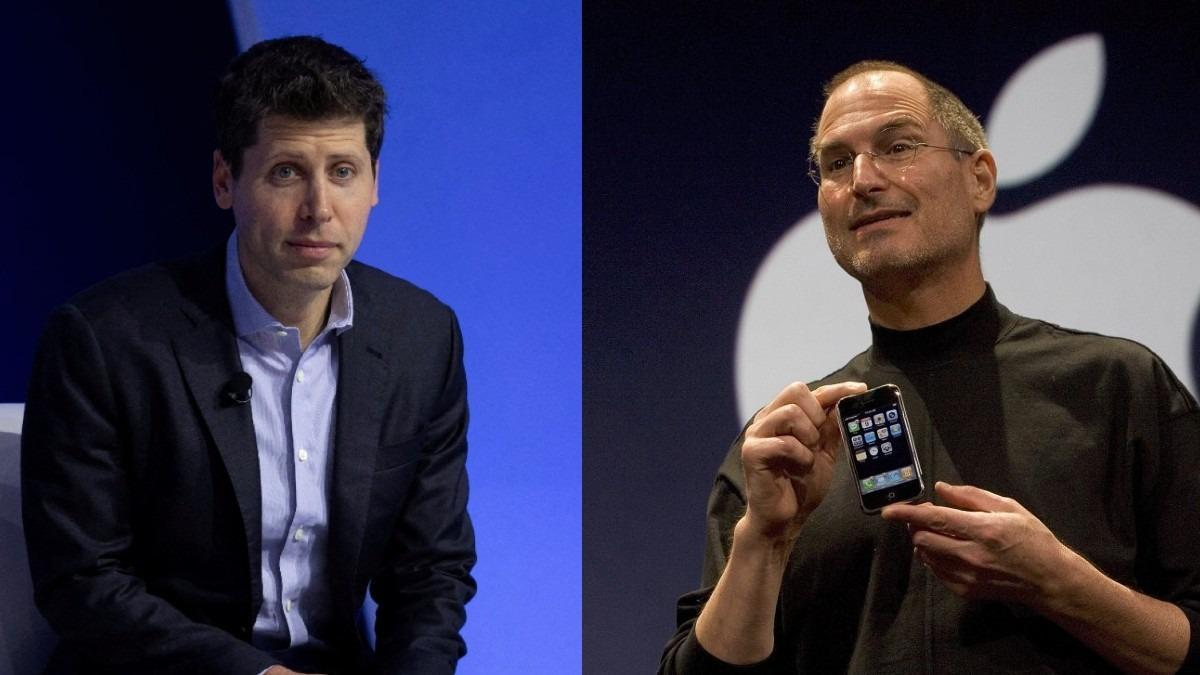 Bill Gates rescues Sam Altman like he did with Steve Jobs
 
by: Mai Kamal El-Din
He 'techie' universe has always tended towards messianism. The impact of the figure of Steve Jobs He left such a deep mark on the imagination of technology maniacs that some hoped for his (digital) reincarnation or the return of a new chosen one to take up his baton. Sam Altman He has always had every chance to be the 'Paul Atreides' of the digital fremen. His abrupt departure from OpenAI last weekend, via merciless kick and by videoconference of its board of directors, is a very faithful copy of the Way of the Cross lived years ago by Steve Jobs. The creator of Apple suffered almost the same thing in 1985: his board of directors, chaired by John Sculley, expelled him from the apple paradise and forced him on a long eleven-year journey through the desert. Jobs created NeXT and in the tough years he gained temperance without losing his brilliant spark. In 1997 Manzana bought his company and the man with the turtleneck polo shirts and the 'One more thing' returned home as a revived savior, ready to create the iPhone and make history. Do you want more matches? Was Bill Gates, the same one who now pulls the strings at OpenAI thanks to his $13 billion investment and who could have decided that Altman would return, the true factotum of that Jobs redemption. He invested $150 million, then a fortune, in Apple (many Windows fans and Apple haters still cringe when they remember this) and with that gesture and the end of legal disputes over the coincidences in the graphical interface of Both operating systems gave the company the necessary oxygen to get out of the financial ICU it was in. Microsoft and Manzana They were, have been and will always be adversaries, almost enemies, but Gates and Jobs respected and admired each other as only happens between equals.
However, history has not repeated itself in Altman's case. Bill Gates He is a kind genius who does not give the messianic profile of the superior deities, but has become the living oracle of world evolution since he left the front line of his emporium. His final move in this matter is masterful because it does not repeat the mistake of saving for another company a true technological messiah who ends up making your competitor bigger than yourself. This time, Gates wanted the messiah in Microsoft. It was logical, therefore, that these four heart-stopping days ended yesterday with the news provided by a euphoric Satya Nadella that Sam Altman and the also fallen president of the board of OpenAI, Greg Brokman, were joining the company that created Windows. There was going to be no crossing in the desert or creation of one's own company in the style of what Jobs did. He AI development It's another league and you always need one of the big monsters by your side. A monster that, like Microsoft, has the 'cloud' and sufficient checkbook in the form of computing capacity without which the development of new AI models is impossible. No wonder many people reacted to this news with messages like this one from X:
Related news
Given the predicament that Altman had at OpenAI with his people, a mass defection of the most privileged brains of this company towards the safety of an emporium such as Microsoft. The creator of may end up diluted in the company of which he is now CEO Satya Nadella or end up being history. Or prey to some other monster. Let's not forget that the great "G", the same one that Nadella is seeing 'dance' due to its delay in the development of AI, is still a second fiddle and that another Godzilla in the sector, like Amazon, is still trying to bring to market an AI model that, size matters, would break the world record for parameters in a model currently held by the Chinese. The entrance of Jeff Bezos in game he will make noise because he also has a cloud and a checkbook and he does not want to be left out of the great AI party.
And as we close the circle, let's not forget that Elon Musk, founder with Altman of OpenAI, may have had a yet-to-be-evident role in this mess. The main people responsible for the end of Altman in his company are Adam D'AngeloCEO of Quora, and especially Ilya Sutskever, a guy with a very unfriendly face who fits the bill to be the "Bruto" of this story. As in the tragedy of Cease, treacherously summoned Altman to an apparently routine video conference, but what he found was the entire council meeting solely to inform him that he was being fired. And what does Musk do here, muddied by the latest episode of his legendary verbal incontinence that places him, via message on Well, the argument of the counselors to "stab" to "Caesar" It was the same one that Musk has repeated ad nauseam and that confronted Altman, although that fight was lost by the all-powerful owner of Tesla: the risk to humanity of AI in which, supposedly, it was going to fall if a advanced AI model, Altman's great goal. Perhaps to simulate a "register me", Elon Musk wanted to come forward with this possible link and his last message in X urged OpenAI to reveal "the real reasons" that existed after Altman's dismissal. A sign that he doesn't believe anything about this story either. Philonazi, maybe. But it's clear that he doesn't have a single hair as a fool.
.
For more news: Elrisala ، For social communication, follow us on Facebook .
Source of photos and information: elperiodico