Celebrity
Cara Delevingne Says BFF Taylor Swift's Relationship With Travis Kelce Is "Very Different"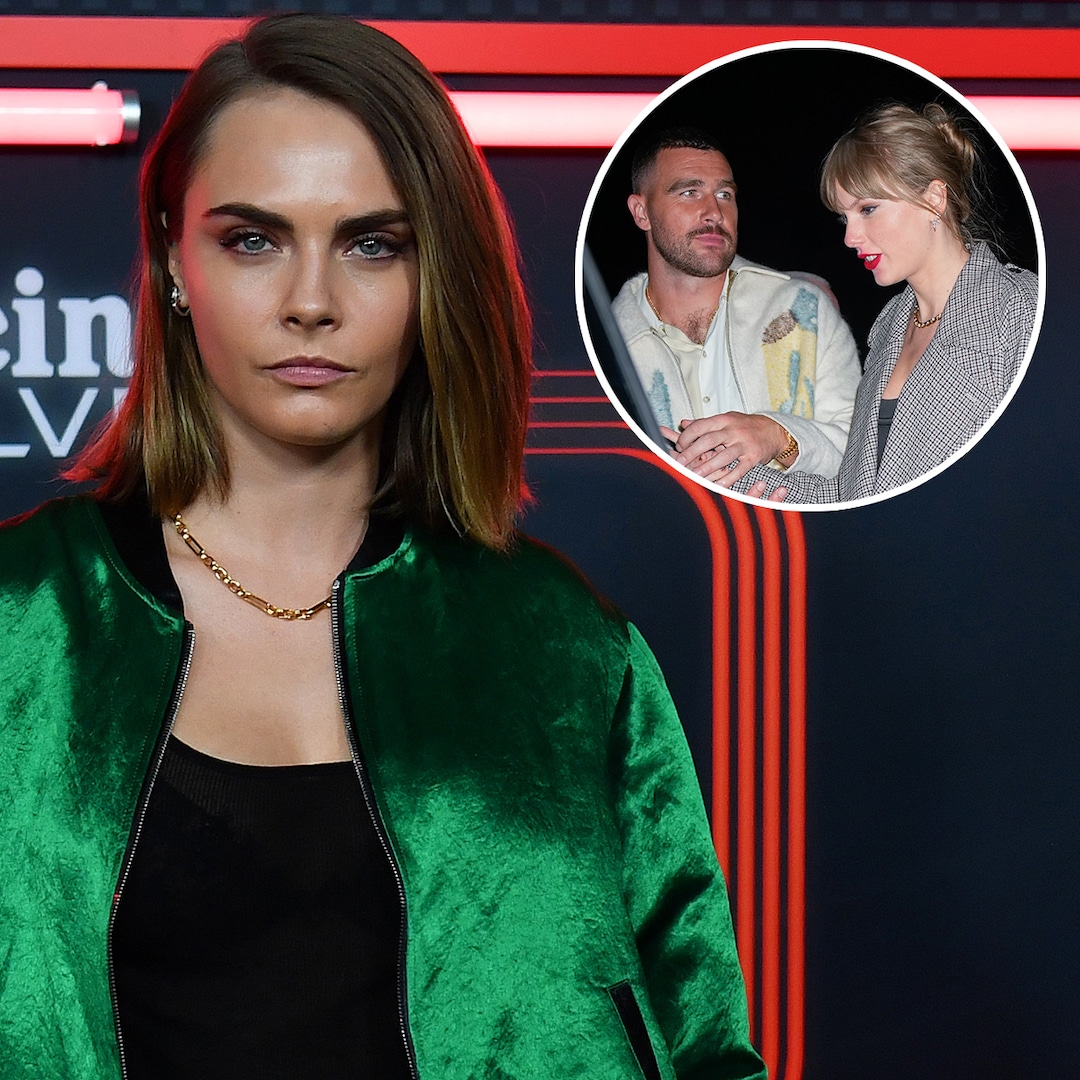 Cara Delevingne Says BFF Taylor Swift's Relationship With Travis Kelce Is "Very Different"  
No. 6: He's Family-Oriented
Like Taylor, who is close with her parents, particularly her mother Andrea, Travis hails from a tight-knit fam, including his parents Ed and Donna Kelce.
Donna became a beloved public figure when she became the first mother to have two sons playing against each other in a Super Bowl, when Travis faced off against his older brother, Philadelphia Eagles center Jason Kelce in the big game this past February.
"For all the stars to align and for them to get through high school and college and the pros. And for them to both play in the Pro Bowl and to play in the Super Bowl, and then for this to happen," Donna told ET at the time. "This is just like a dream come true. I can't express enough how special this is for the family and it's just crazy."
For the big game, Donna, who was married to Ed for 25 years before they divorced, supported both of her sons by wearing a half-black, half-red Eagles and Chiefs jacket.
After the Super Bowl, which saw the Chiefs best the Eagles, Travis and Jason got emotional while reflecting on sharing the experience with Donna.
"The moment I saw mom is when I got really emotional," Jason said on the brothers' New Heights podcast. "It was so awesome…She was on top of the world for a week."
"She was the heavyweight champ man," Travis added. "She was on top of it, and she shined the whole time."
.
For more news: Elrisala ، For social communication, follow us on Facebook .
Source of photos and information: Eonline