Sports
De la Fuente: "The surprise would be if it did not continue in the Euro Cup"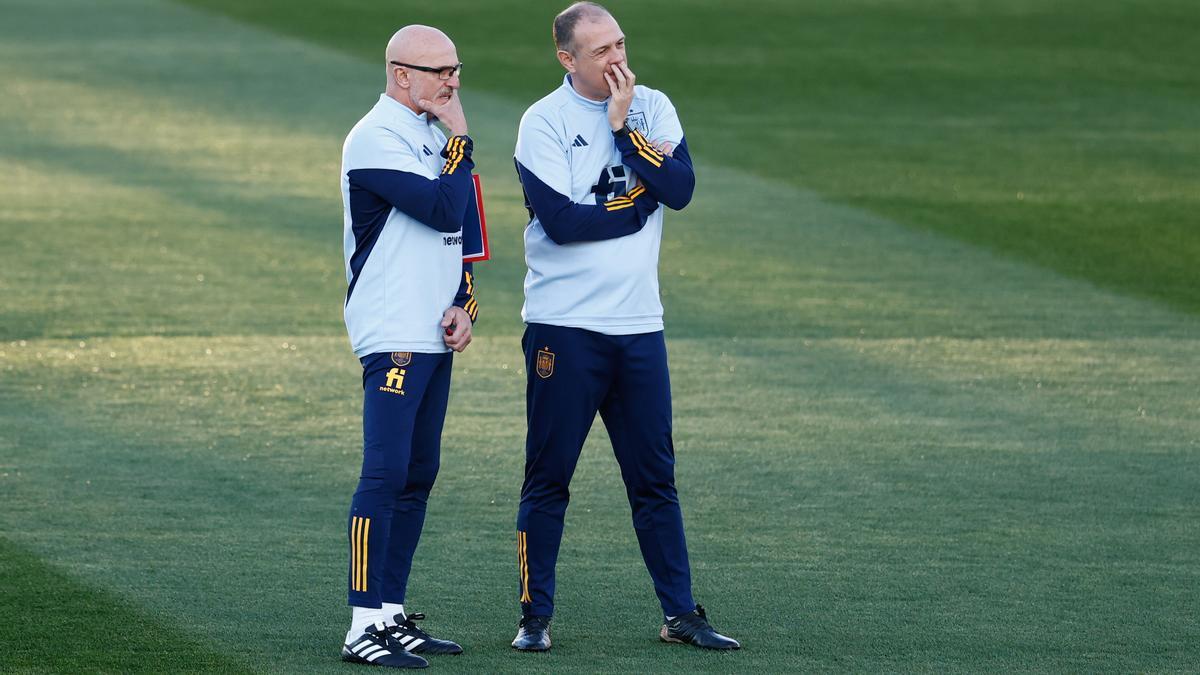 De la Fuente: "The surprise would be if it did not continue in the Euro Cup"
 
by: Hani Kamal El-Din
Luis de la Fuente, Spanish coach, was questioned about his future. The coach has a contract until June 30, in the middle of the Euro Cup, and with elections for the spring. In this sense, De la Fuente was convinced that he will be the coach who commands Spain in Germany.
De la Fuente has no doubts: "Allowing me to say that I see myself in the Euro Cup is a great illusion. The surprise would be if it did not continue. There will be facilities so that both parties remain happy. "I don't see any problems and I hope to be at this important event."
The Spanish coach reiterated to a subsequent question that "we will get to an agreement When the time comes, there will be no problem. I am delighted. Even when they asked me if I would like to continue until the World Cup in Spain (2030), I said yes."
Continue the project
De la Fuente feels strong because "we are on the way to building a great team, we have taken important steps and the players have made a great effort, winning the Nations League and qualifying for the Euro Cup. In any case, flattery weakens us and we hope that it does not divert us from our objective, which is day to day."
The man from La Rioja wanted to focus on the match against Georgia and stressed that "we have to finish closing the classification with another victory. We have not won all the games, we lost one, and there is work to do. I give an outstanding rating to the work of the players. It is a team with ambition and that wants more every day. The impressive room for improvement. This fluctuates a lot. "I am very non-conformist and it can be done even better."
The health of footballers
Regarding the controversy of the tight schedule, De la Fuente said that "we respect it and we have to find dates to experience the competition of each country.". There is always a risk, I don't think players will get injured by coming to the national team. It can also happen to them in training, as happened to our beloved Yéremi Pino. "We all want there to be football, many competitions."
In his account, the technician pointed out that "We always prioritize the health of the footballers over any other circumstance, with my behavior it is clear. I have worked in clubs and I understand that they are setbacks and football things. You can still get injured if there is a day on the weekend. "The players want to be there and, as is normal, they make faces when they are not there."
Zubimendi and Rodri
Related news
Of proper names, he said that tactically "Zubimendi and Rodri of course can play together. "They are the two best in the world in their position, they have not coincided due to circumstances, but it can happen."
With De la Fuente 12 players have debuted, De la Fuente did not give great importance if the goalkeeper Alex Remiro does not debut in Valladolid: "If it does not debut, nothing happens. He is integrated into the group, which is a very important aspect. It has been very easy. It is the most important step. "Having the certainty of confirming that he is integrated, playing or not playing, he will want to make his debut, if not tomorrow it will be another time because he is very good and will have his opportunity."
.
For more news: Elrisala ، For social communication, follow us on Facebook .
Source of photos and information: Elperiodico