Life Style
'Detroiters' Star Sam Richardson Rooting For His Beloved Detroit Lions Is The Most Pure Thing On The Internet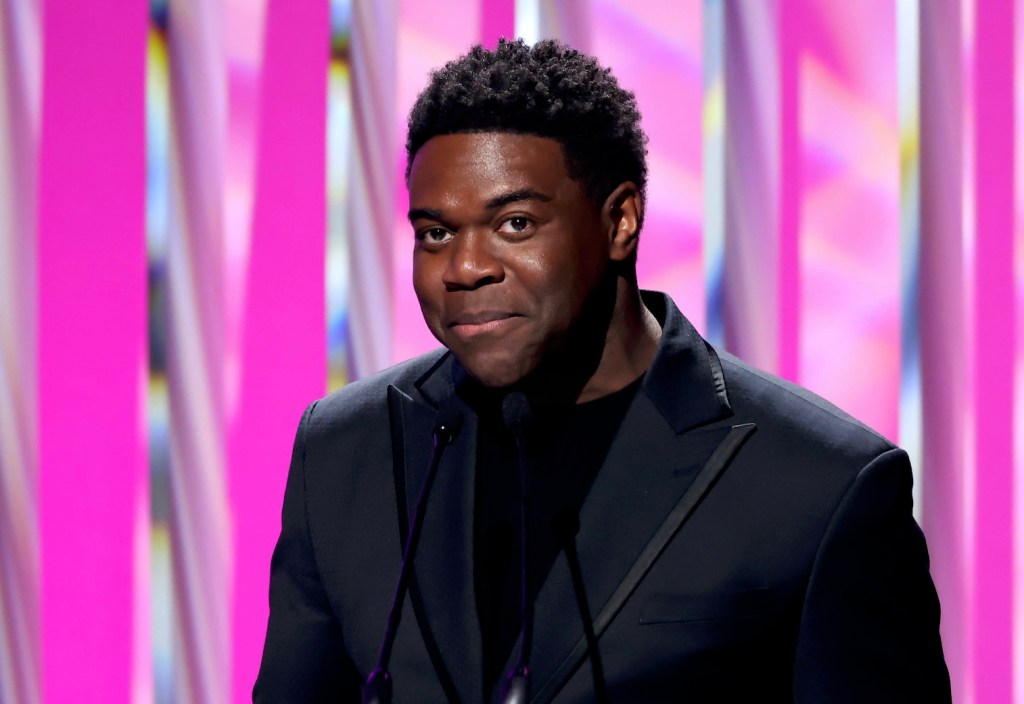 'Detroiters' Star Sam Richardson Rooting For His Beloved Detroit Lions Is The Most Pure Thing On The Internet  
by: Hani Kamal El-Din
Taylor Swift is the world's most famous football fan. She's also one of the world's most famous people, period, but that's besides the point. Swift has appeared at multiple Kansas City Chiefs games this season to cheer on Travis Kelce, who she has been seeing since the Hall of Fame-bound tight end had somebody in her inner circle "playing Cupid" for him. 'Cause he's a mastermind.
But enough about Taylor and Travis (at least until the Chiefs vs. Philadelphia Eagles game). Let's talk about another famous supporter of a long-time NFL team: Sam Richardson. The actor, who has been in Detroiters, I Think You Should Leave, The Afterparty, Ted Lasso, and basically all the best TV comedies of the past five years, is a big Detroit Lions fan. The Detroit-born actor and his BFF, Detroiters and ITYSL creator Tim Robinson, attended the team's home opener at Ford Field earlier this season. Look at them.
Richardson also shows his support by tweeting the lion emoji. A lot.
Week three (Lions won 20–6)
🦁🦁🦁🦁🦁🦁🦁🦁🦁🦁🦁🦁🦁🦁🦁🦁🦁🦁🦁🦁🦁🦁🦁🦁🦁🦁

— Sam Richardson (@SamRichardson) October 8, 2023
Week six (Lions won 20–6)
The Lions lost in week seven but rebounded in week eight.
Following a bye week and a nail-biting win against the Chargers in week 10, Richardson stepped up his game:
I'M SCREAMING IN MY HOUSE. LETS GO LIONS!!!!!

— Sam Richardson (@SamRichardson) November 19, 2023
The Lions are 8–2 for the first time since the 1960s, and the team has found its good-luck charm in Sam Richardson.
The Lions need to win the Super Bowl, if only to see how happy Sam and Tim would be during the victory parade. Also, bring back Detroiters.
.
For more news: Elrisala ، For social communication, follow us on Facebook .
Source of photos and information: Uproxx