Health & Fitness
Doctors call a Health order against foreigners being treated in Catalonia "racist"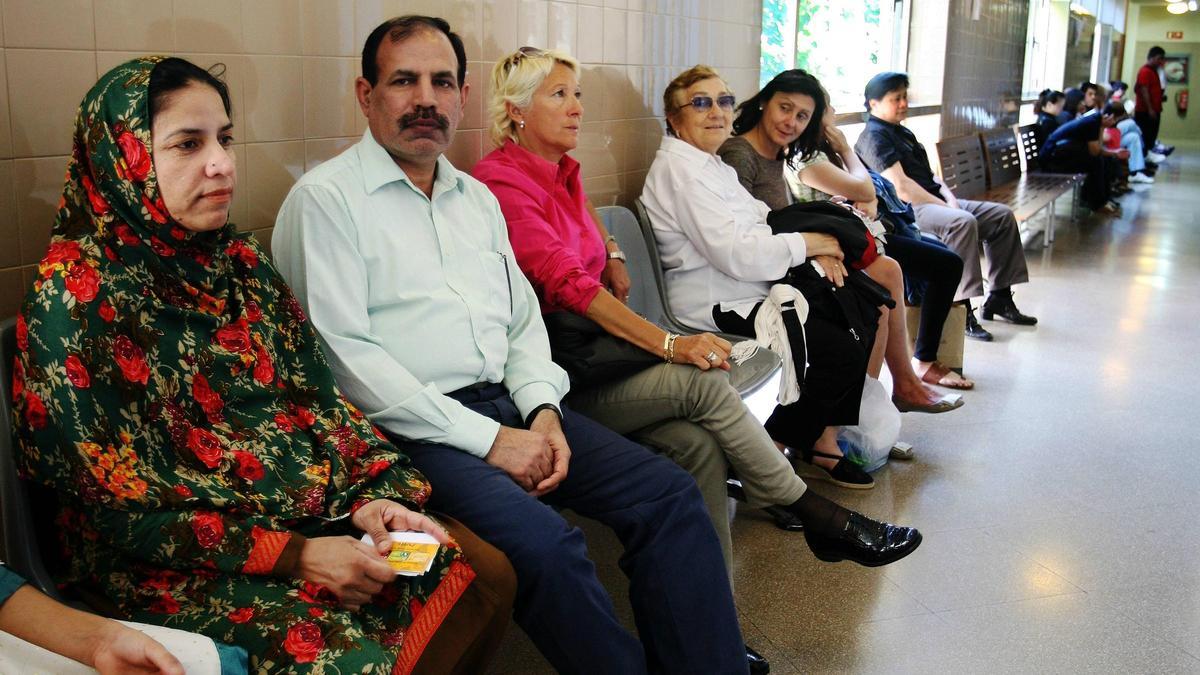 He Catalan Health Service (CatSalut) has sent an email to the primary care centers (CAP) of the Metropolitan North in which he asks his health workers collaboration to detect violations of law, by people foreigners, when applying for the health card. In this email, to which EL PERIÓDICO has had access, CatSalut assures that the "cases of foreigners who come to Catalonia with pre-existing diseases diagnosed in the country of origin with the intention of receiving medical treatment in charge of the public health system, through the processing of the health card, are in fraud of law". This email was sent last July 5, but doctors and entities have made it public now.
The 'department' assures that patients diagnosed in their country of origin and who receive medical treatment here are in "fraud of the law"
Although the letter does not make explicit reference to the migrants, family doctors and SOS Racisme association have openly branded the guideline racist. And they denounce that the spirit of the order is the same as that of the 2012 law of the PP, when, with the excuse of stop health tourism, the Government then chaired by Mariano Rajoy left without a health card to irregular immigrants, reunited families and Spaniards who are they were going outside to look for work and they were abroad for more than 90 days. The socialists revoked this measure in 2018, which affected up to 800,000 people.
The CAPs that have received this guideline from CatSalut are those of the regions of Barcelonès Nord, Maresme, Vallès Occidental and Vallès Oriental. But the Platform for Universal Health Care in Catalonia (Pasucat, which was created a decade ago precisely to respond to all the immigrants that the PP law left out) believes that area hospitals, like Can Ruti, they could also have received it. And they do not rule out that it will be extended to more health centers throughout the territory. "I refuse to be a police officer and judge of my patients. My role is take care of your health and establish a trust bond, not to report their administrative situation or their intentions when migrating to Catalonia", defends the primary care pediatrician Carlos Losana, which is also member of Pasucat. "We firmly believe in right of everyone to be cared for regardless of their origin or administrative situation", he insists.
"I refuse to be a police officer and judge of my patients. My role is to take care of their health and establish a bond of trust, not to report their administrative situation"
Primary care pediatrician
"There is no indication"
The Department of Health, which does not explain why this email was sent, nevertheless assures that "the Catalan health system provides coverage to all citizens of Catalonia", "universal and quality coverage". The sources consulted by this newspaper they don't clarify why of this order and what is the situation that has generated its issuance. "There is no indication, at all, of discriminating against anyone, just missing. On the contrary. We have been pioneers in making the health card available to everyone in Catalonia, and it will continue to be that way," insists the Health Minister. Manel Balcells. However, the CatSalut email is clear when it comes to instructing health workers to notify, Area of ​​International Relations and Health Cooperation, cases of foreigners diagnosed in their country of origin who have to be treated in Catalonia.
"The Catalan Government employs similar reasons to those of the Royal Decree of 2012, arguing concern for the sustainability of the health system", complaint SOS Racisme, who is already treating this fact as a case of institutional racism. According to this association, the concept of "access in alleged violation of the law" it lacks "specific regulation and clear definition." "Salut establishes your own definition, stating that migrants with illnesses requiring medical attention are in alleged violation of law, assures the entity, which remembers that "spread the idea that migrants are fraudsters and abuse the health system is false and racist." In fact, there are several studies that point out that the immigrant population does less use of the healthcare system than the native one.
"They don't come to take advantage"
Related news
"The tourists who come take advantage of the system there are four. But, with the excuse for health tourism, Salut puts health workers in the position of reporting people migrants who come with a pathology from their country and that they have to be treated here," explains Dr. Losana. "This is the same thing that the PP asked for when it passed the 2012 law. It is the same thing that the PP and the extreme right say, that migrants come here to take advantage.
As the instruction is recent, Pasucat has not yet registered cases of excluded patients. Losana insists that immigrants who come to Catalonia or Spain "they do not come to be cured", but to "find a life." "[Esta orden] Labels people who come here as criminals to earn a living", concludes.
.
For more news: Elrisala ، For social communication, follow us on Facebook .
Source of data and images: elperiodico