Egypt
Egypt continues project to monitor shark behavior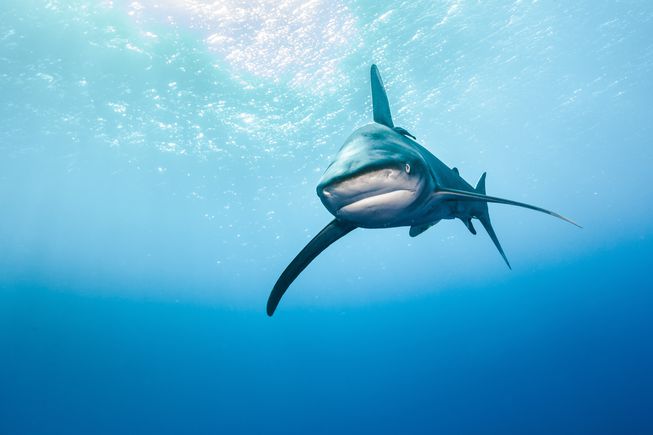 Cairo: Hani Kamal El-Din –
Researchers at the Red Sea Reserves in Hurghada are continuing to implement a project to monitor shark behavior for the fourth day.
The project includes installing a tracking device on the belly of a shark to monitor the behavior of different types of sharks and analyze the data collected by the sensors at different time periods.
Environmental sources in the Red Sea told Al-Masry Al-Youm that training began in the Hurghada area to monitor the behavior of sharks, assess the status of the numbers and diversity of shark sizes, and determine the risk factors and precautionary measures required during this period of the year.
It will also determine the sex and visual examination of the sharks.
The study extends for a period of up to 18 months in three phases:
The first stage of the project included a preliminary phase to collect data on previous incidents, analyze the current situation, and manufacture sensors.
The second stage includes installing the sensors, and will require a few months to study the behavior of the different types of targeted sharks.
And the third stage involves analyzing the data collected by sensors at different time intervals.
Edited translation from Al-Masry Al-Youm
.
For more news: Elrisala ، For social communication, follow us on Facebook .
Source of data and images: egyptindependent