Sports
Fernando Alonso, after the Las Vegas race: "We have done more than we thought"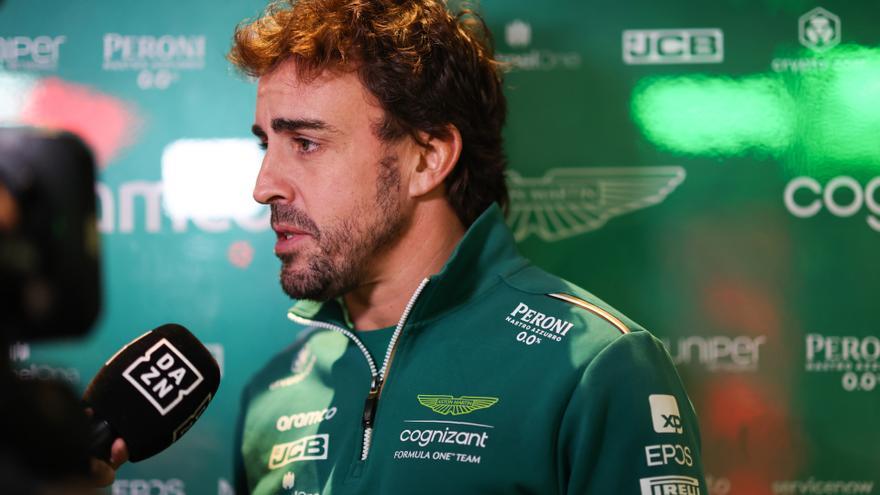 Fernando Alonso, after the Las Vegas race: "We have done more than we thought"
 
by: Hani Kamal El-Din
The Spanish pilot of Formula 1 Fernando Alonso (Aston Martin), who finished ninth this Sunday in the Las Vegas Grand Prixhas assured that they have done "more" than they planned to do, especially because after the spin suffered in the first corner he thought that his race "was over."
"I started well, but in the first corner I think I spun or I don't know if I touched someone or not, I haven't seen the replay yet, but I lost the car there. When I saw the Alfa Romeo right in front of me, I thought the "The race was already over, but then, with the safety car, I was able to get into the fight a bit and score points. In the end, it leaves me with a good taste in my mouth, because in the first corner I thought it was over," he noted in statements to DAZN.
🗣️ Fernando Alonso: "The last one remains, let's try to enjoy. Today has been fun"#LasVegasDAZNF1 🇺🇸 pic.twitter.com/6joaPZfCxs

— DAZN Spain (@DAZN_ES) November 19, 2023
Related news
Despite everything, the Asturian is optimistic about the result. "We have done, I think, more than we thought. Lance, starting from 19th place, finishing fifth is 'top'. We have surely lost an opportunity with me to do something more. But, as far as possible, tenth in the time, ninth now in the race, both cars in the points… We have to see the positive side," he noted.
Finally, he indicated that in the last race of the year, in Abu Dhabi, he will try to "enjoy." Today was fun, the circuit offered us some overtakes. Now at the end with Gasly; with Carlos -Sainz-, who we have passed by and reviewed from time to time; with Hamilton… We were more or less in battle and I think it's a positive point for the car," he concluded.
.
For more news: Elrisala ، For social communication, follow us on Facebook .
Source of photos and information: Elperiodico