Egypt
Former Vice President Mohamed ElBaradei explains absence from public work since 2013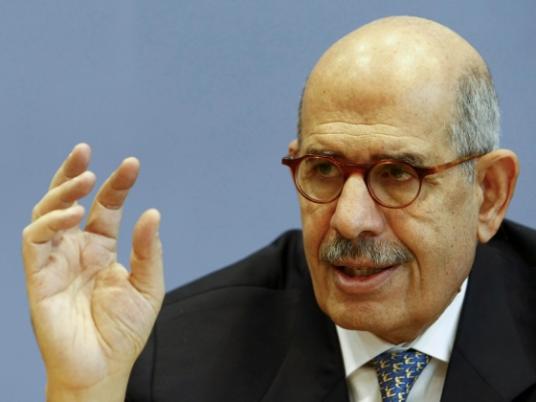 Cairo: Hani Kamal El-Din –
Former Egyptian Vice President Mohamed ElBaradei, explained the reason behind his absence from public work since 2013.
ElBaradei wrote on the X platform (formerly Twitter): "Many of the revolution's partners asked me in 2011 to contribute to establishing a party that represents the revolution and its priorities: a homeland based on freedom and social justice and opening its doors to every Egyptian, male and female, on the basis of equality, solidarity, and tolerance. We succeeded in this to some extent, despite the difficulties, obstacles, and infiltration of dark bats who were terrified from the light of freedom."
طلب منى الكثيرين من شركاء الثورة في ٢٠١١ ان اساهم فى تأسيس حزب يمثل الثورة و أولوياتها: وطن يقوم علي الحرية والعدالة الاجتماعية ويفتح أبوابه لكل مصري ومصرية على أساس من المساواة والتضامن والتسامح.

وقد نجحنا فى ذلك إلى حد ما رغم ما واجهناه من صعوبات وعقبات واختراق من خفافيش…

— Mohamed ElBaradei (@ElBaradei) September 28, 2023
"When I moved away from public work in Egypt in 2013, due to the impossibility of continuing to work in an atmosphere that contradicts my values and convictions, my contribution after that was limited to commenting sometimes in a personal capacity on some important events and developments in the country out of hope to convey part of my experiences to the youth, and probably and hopefully that someone in the authority listens."
He continued, "Of course, I have also distanced myself from participating in the work of @AlDostourP or from contributing to the formulation of its policies, despite what the party members graciously bestowed upon me – many of whom I have close ties of friendship and memories that we cherish and are proud of – as an honorary president of the party."
"At this critical period, my certainty remains that the presence of strong, independent parties capable of seriously participating in political life is an indispensable foundation if we want to have a true democratic system that can get the nation out of the impasse it is going through."
One user named Mohamad Hassan wrote to him, "I wish you had been a fighter like Gandhi. You left my generation in the middle of the road and disappointed our hope in you… with all my respect and appreciation."
ElBaradei responded, saying: "In another story, your generation left me in the middle of the road when I resigned in rejection of bloodshed, and they chose another path… As I remember, Gandhi was not alone in his 'struggle'. Greetings."
.
For more news: Elrisala ، For social communication, follow us on Facebook .
Source of data and images: egyptindependent