Female
Hot Rollers Are Back, Baby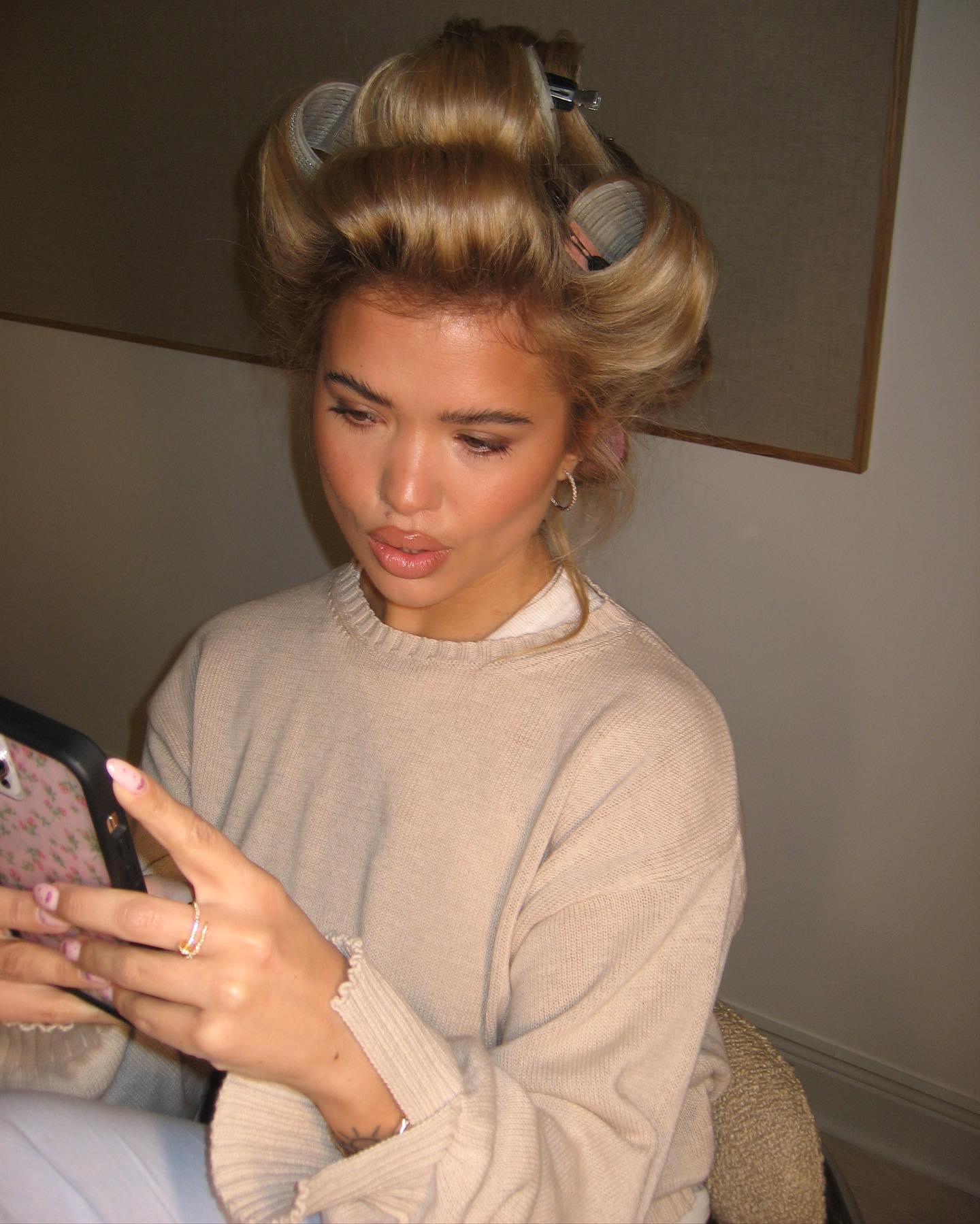 Curling irons are so yesterday. At least, that's what our wellness editor decided after exchanging beauty tips with Poosh's resident heartbreak coach Claire Byrne. Inevitably, this led to a deep dive where she discovered that hot rollers are, indeed, making a comeback.
Naturally, we had to tap Kourt's stylist Andrew Fitzsimons to get the deets on this hot roller resurgence.
"With the voluminous, iconic, '90s-blowout look back on trend, hot rollers are making a major comeback," he says. "If you want big, bouncy, loose curls, hot rollers are the perfect way to easily achieve the style."
Also, you can put them in and do your makeup while your hair is styling—just the kind of multitasking we like here at Poosh.
If it's been a while since you've rolled up, Andrew was kind enough to share his tips. Find them below—plus the two hot roller sets he recommends.
"The best way to use hot rollers is to start with clean, dry hair. To help enhance volume throughout the hair, I recommend pre-washing your hair with a volumizing shampoo and conditioner, then blow-drying your hair until it is completely dry," Andrew says. "Take your hair section by section, starting from your neck, and roll each hot roller carefully towards your scalp and lock in place."
He says to keep them in for around 15 minutes and then wait until they are completely cool before removing. "By doing this, you ensure the shape of the curl stays intact all day," he explains.
"Once finished, unroll each section from the bottom up, and spray a bit of texture spray to finish the look," he says.
We don't know about you, but clicking that "Buy Now" button has never felt easier.
Andrew Fitzsimons is reputed as one of Hollywood's top celebrity hair stylists and a popular online influencer. His clients include the Kardashian-Jenner family, Madonna, Jennifer Lopez, and more. In 2022, Andrew launched his eponymous haircare line.
.
For more news: Elrisala ، For social communication, follow us on Facebook .
Source for images and information: poosh