Mix
Humanitarian Crisis Unfolds: Jerusalem Hospital Closes Doors, Forcing 14,000 to Flee"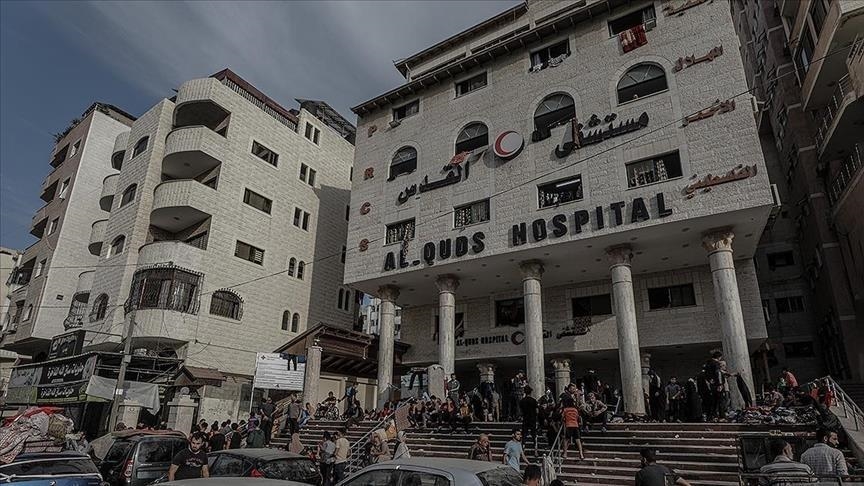 Humanitarian Crisis Unfolds: Jerusalem Hospital Closes Doors, Forcing 14,000 to Flee"
The Jerusalem Hospital has decided to shut its doors completely due to a complete cessation of services, resulting from a shortage of fuel and medical supplies. The Palestinian Red Crescent reported that approximately 14,000 displaced individuals, compelled by the challenging health conditions, were forced to leave the hospital. The health sector in Gaza is grappling with a severe shortage of supplies and fuel.
The spokesperson for the Palestinian Red Crescent highlighted the state of health disaster in the region, where services in more than 21 hospitals have come to a halt, with only one or two hospitals operational in the northern and central parts of Gaza. He added that the Al-Quds Hospital announced its complete shutdown, prompting thousands of patients to leave amid power and water outages.
Occupation forces continue to target hospitals in Gaza City and the northern region, with ongoing airstrikes on the Shifa Medical Complex and the Al-Quds Hospital. The spokesperson mentioned attempts to secure safe passages for evacuating displaced individuals to southern Gaza.
These recent developments underscore the scale of the humanitarian tragedy in Gaza, with the occupation persisting in committing massacres within hospitals, causing a catastrophic impact on healthcare services.
. For more news: Elrisala ، For social communication, follow us on Facebook .
Related