Arabic news
Iraq and Kuwait are discussing continuing coordination of positions in international forums regarding regional issues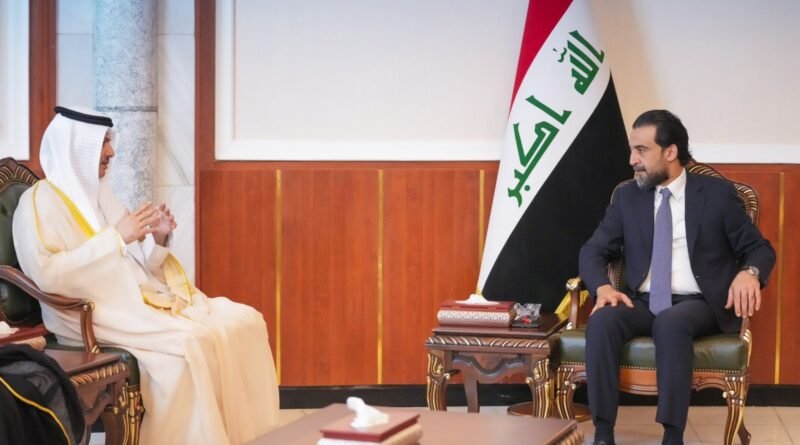 Gulf News
Agencies
Today, Thursday, Iraq and Kuwait discussed continuing coordination of positions in international forums regarding regional issues.
This came during the reception of the Speaker of the Iraqi Parliament, Muhammad al-Halbousi, with a delegation of members of the Kuwaiti National Assembly headed by Representative Sheikh Fahd Falah bin Jamea, according to a statement by the media office of the Speaker of the Iraqi Parliament reported by the Iraqi News Agency (INA).
The statement added that the meeting discussed bilateral relations between the two countries, exchanged views on a number of files of common interest, and emphasized the importance of respecting and implementing bilateral agreements, which are in the interest of the two peoples, and respecting the implementation of relevant Security Council resolutions.