Celebrity
Jared Leto Responds to Suggestion He Looks Like Scott Disick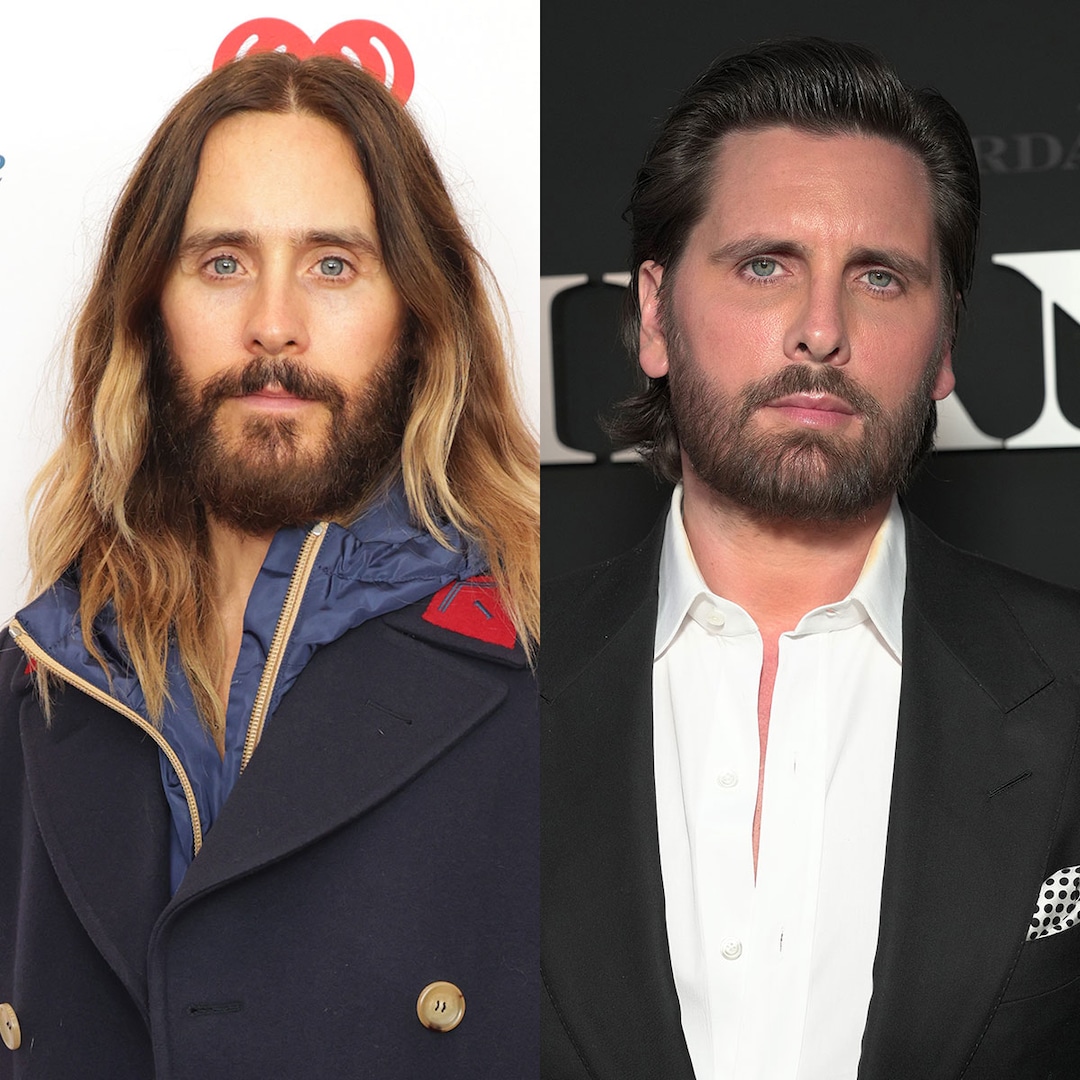 Jared Leto Responds to Suggestion He Looks Like Scott Disick  
He's Jared Leto, Oscar-winning actor and…the Lord?
The Dallas Buyers Club star has for years occasionally drawn physical comparisons on social media to Scott Disick. On Nov. 17, the Kardashians star shared on his Instagram Stories a recent interview on Sirius XM's TikTok Radio, in which host Davis Burleson asked Leto for his thoughts about a TikTok that he said featured a girl who was convinced that he and the Kardashians star are twins.
"Wow," the Suicide Squad actor said, appearing to be dazed by the question.
After Burleson said the two looked "identical," Leto responded, "Really? Lucky me," and after a pause, added, "Thank you."
When asked if he saw the resemblance," the 51-year-old said, "I don't know. It's hard when you look at yourself. But they do say that people who look alike actually share a lot of DNA, sometimes. You know, if there's someone like, 'Oh my god, you look exactly like this guy,' you actually might be related somehow."
Leto continued, "So that would be nice. Because then I would have a rich relative. Because he's very wealthy, right? Yeah, that would be nice."
.
For more news: Elrisala ، For social communication, follow us on Facebook .
Source of photos and information: Eonline