Life Style
John Mulaney Says Only Two Subjects Were Off-Limits When He Was Working On His Post-Rehab Standup Special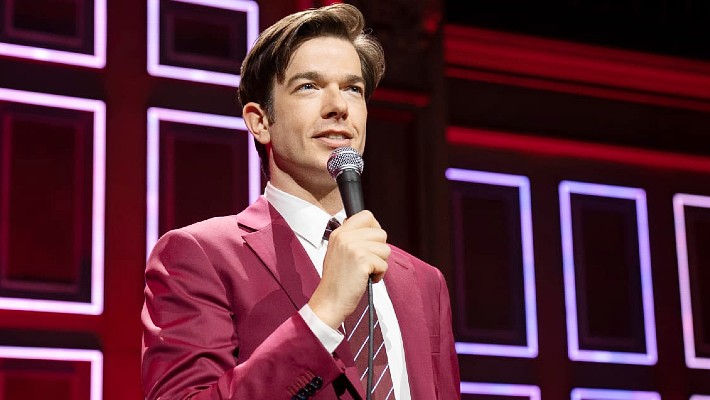 John Mulaney Says Only Two Subjects Were Off-Limits When He Was Working On His Post-Rehab Standup Special  
by: Hani Kamal El-Din
Earlier this year, John Mulaney dropped his latest Netflix special, Baby J, closing a five-year gap since his last special. However, Baby J arrived at a pivotal time in Mulaney's life. During the pandemic, the comedian entered rehab, which preceded a messy divorce rife for tabloid headlines as he entered a new relationship with Olivia Munn. (The couple would soon welcome a son, adding to the tabloid drama.)
It was a lot for the seemingly squeaky clean comedian, which made Baby J a more candid experience than his prior specials. However, Baby J also scored Mulaney a Grammy nomination, and he's been an open book about getting a little more personal this time around by sharing his very public rehab experience. That said, there were two topics that were off-limits for Baby J: Mulaney's son and his polarizing divorce from Anna Marie Tendler.
"I'm still hesitant to talk about it because I'm his dad. It's a very, very straightforward relationship," Mulaney told Deadline about not leaning into his son's birth in Baby J. "The crazy thing about this guy is, I almost feel like I'd be talking about him behind his back. He's my main friend. There's something about it that I'm just not sure how to discuss. It's just a new and very pure, special thing, and a lot of comedy comes from some kind of dissatisfaction or complaint and I have none. A child is not a sober companion. He happens to be this amazing gift I got at the same time that everything else changed. And if I went right into, 'I'm going to do dad now,' it would feel a little like wrapping it up in the type of bow I didn't want."
While Mulaney was willing to open up a bit more about fatherhood, he clearly still didn't want to discuss his divorce and gave a short answer when asked why it wasn't addressed in Baby J. "It just was something I wasn't going to get into," he said.
John Mulaney: Baby J is available for streaming on Netflix.
(Via Deadline)
.
For more news: Elrisala ، For social communication, follow us on Facebook .
Source of photos and information: Uproxx