Life Style
John Oliver's 'Alarmingly Aggressive' Campaign On Behalf Of The 'Puking Bird' Paid Off In New Zealand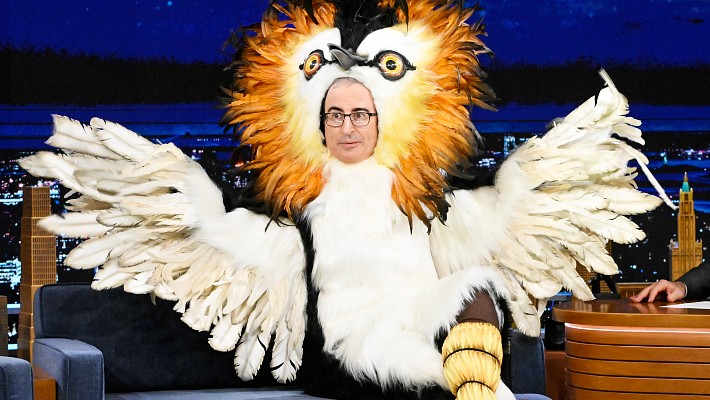 John Oliver's 'Alarmingly Aggressive' Campaign On Behalf Of The 'Puking Bird' Paid Off In New Zealand  
by: Hani Kamal El-Din
Earlier this month, John Oliver threw his full weight behind one of the most critical elections on the planet: The New Zealand "Bird of the Year" contest. Forest & Bird, the conservation group what runs the annual contest, had no idea what it was in for when it gave Oliver their blessing to launch his campaign, which even the comedian himself called "alarmingly aggressive."
During an episode of Last Week Tonight, Oliver mounted a now-viral push to make the pūteketeke the 2023 winner, and the response was overwhelming. Thousands of people crashed the voting site, and the results had to be delayed as Forest & Bird sifted through the chaos. Although, the group didn't mind the hassle.
"It's been pretty crazy, in the best possible way," Chief Executive Nicola Toki told the Associated Press.
To the surprise of no one, Oliver's outsized attention rocketed the pūteketeke to victory as the crested glebe won 290,374 out of 350,000 votes. Typically, the Bird of the Year contest only receives about 65,000 votes at best. Obviously, that changed once Oliver went nuts backing the mulleted bird.
(Via The Guardian)
.
For more news: Elrisala ، For social communication, follow us on Facebook .
Source of photos and information: Uproxx