Arabic news
Kuwait denounces the positions of countries that ignore the suffering of the Palestinian people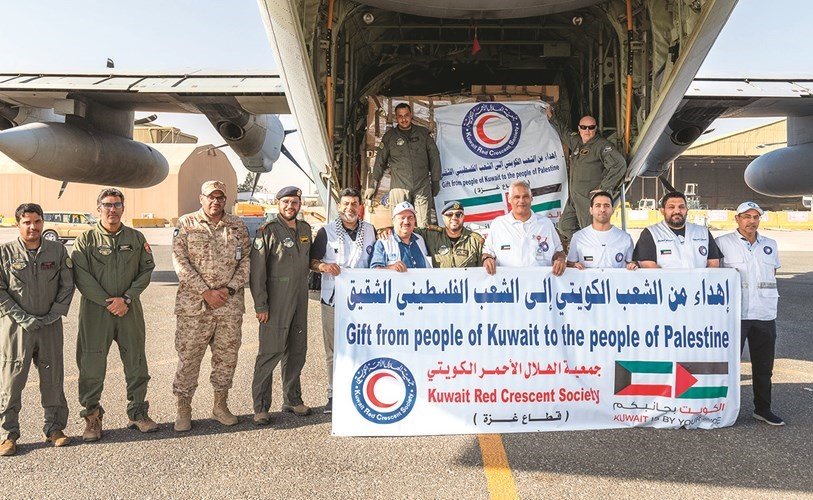 Kuwait denounces the positions of countries that ignore the suffering of the Palestinian people
 
Gulf News
Kuwait expressed its support for the content of the statement of the Executive Council of the World Food Programme, as there was consensus among the Council states on the necessity of providing and ensuring the continued provision of humanitarian and food aid in the Gaza Strip. Kuwait expressed its dissatisfaction with international inaction and duplication in dealing with the humanitarian crisis in light of what the population in Gaza is exposed to.
This came in a statement issued by the Permanent Delegation of Kuwait to the United Nations organizations in Rome, where it explained that the second meeting of the Executive Council succeeded in adopting an official statement that reflects solidarity with the humanitarian crisis in the Gaza Strip.
The statement indicated that the Kingdom of Saudi Arabia, the countries of the Emirates, Bahrain, Egypt and Jordan have stressed the importance of providing the necessary support for humanitarian aid, expressing their thanks to Kuwait for its tireless efforts in this context. The statement stressed the assignment of the Chairman of the Executive Council to present the views of representatives of member states to the Executive Director of the programme, with the aim of ensuring effective access of humanitarian aid to all civilians in the Gaza Strip.
In another context, the representative of Kuwait to the Executive Council, Eng. Yousef Jahil offered his condolences to the people of Gaza and praised the courage of the Palestinian people in confronting the occupation. He praised the serious efforts made by the World Food Program to provide humanitarian and food assistance to civilians in Gaza.
Jahil concluded his statements by denouncing the positions of countries that show a disregard for ethnic cleansing, indiscriminate bombing, killing of children, and mass displacement in Gaza, considering this to be a violation of the facts on the ground and a disregard for the suffering that the population experiences daily.
For more: Follow Khaleejoon News. For social media, follow us on Gulf people
.
For more news: Elrisala ، For social communication, follow us on Facebook .
Source of photos and information: khaligyoun