Arabic news
Kuwaiti Foreign Minister: Stopping Israeli crimes in Gaza is an urgent necessity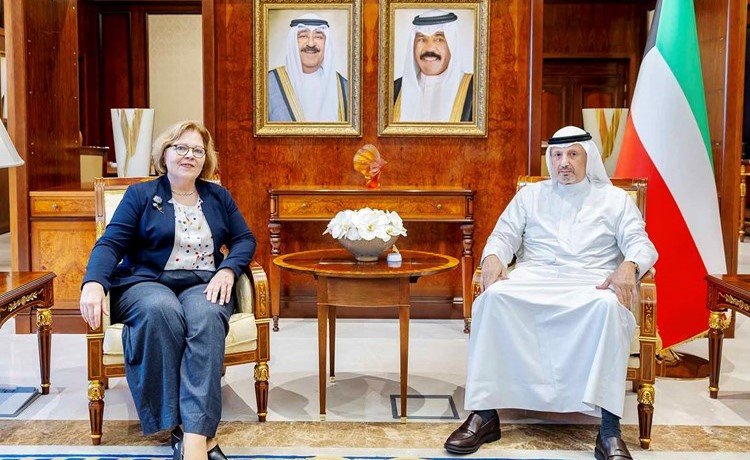 Kuwaiti Foreign Minister: Stopping Israeli crimes in Gaza is an urgent necessity
 
Gulf News
In an official meeting between the Kuwaiti Foreign Minister, Sheikh Salem Al-Abdullah, and the US Assistant Secretary of State for Near Eastern Affairs, Barbara Leaf, the close bilateral relations and strategic cooperation between Kuwait and the United States were emphasized. The meeting dealt in particular with the dangerous developments in the Gaza Strip, with a focus on the need to stop crimes committed by the Israeli occupation forces.
In the official meeting, which took place in the General Office of the Ministry of Foreign Affairs, Al-Abdullah stressed Kuwait's firm position in supporting the Palestinian people and standing by them to achieve their rights and establish their independent state. Al-Abdullah called for an immediate halt to the killing in Gaza and the necessity of transferring humanitarian aid to this sector, stressing the need for concerted international efforts to prevent the escalation of the conflict.
At the conclusion of the meeting, Al-Abdullah appealed not to act with double standards in the face of current events, calling for finding effective ways to end the dangerous deterioration that poses a threat to the security of the entire region.
For more: Follow Khaleejoon News. For social media, follow us on Gulf people
.
For more news: Elrisala ، For social communication, follow us on Facebook .
Source of photos and information: khaligyoun