Sports
Marcel Granollers and Zeballos succumb to Ram and Salisbury in the Masters final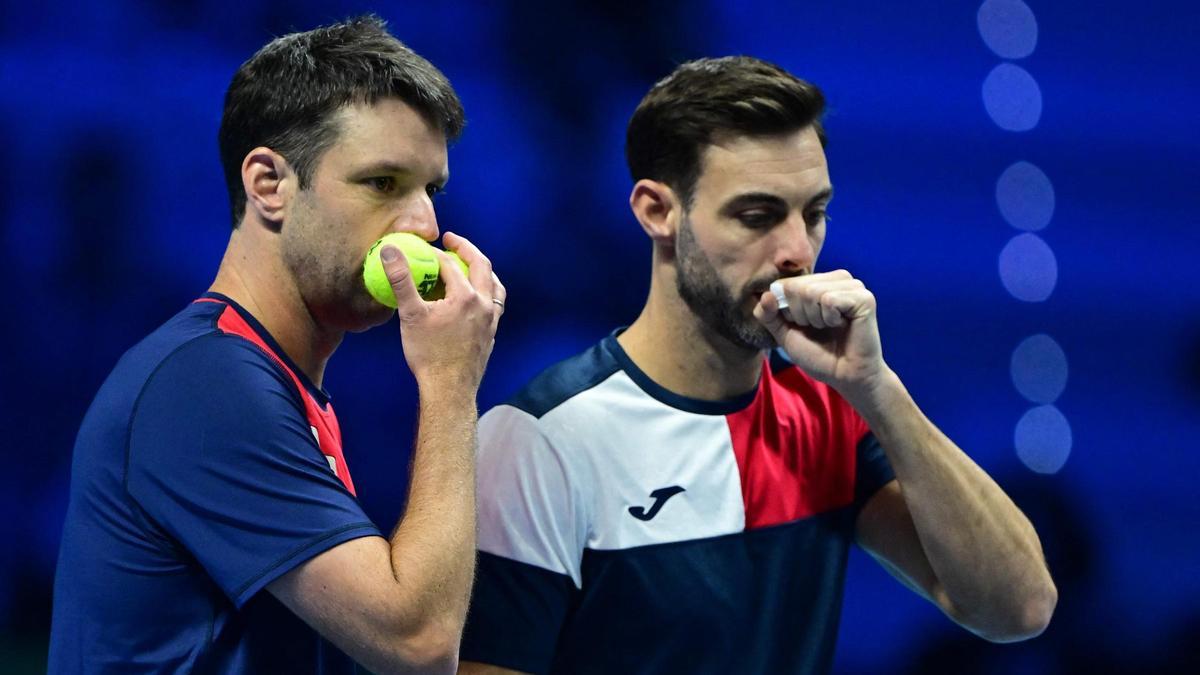 Marcel Granollers and Zeballos succumb to Ram and Salisbury in the Masters final
 
by: Hani Kamal El-Din
The couple formed by the American Rajeev Ram and the English Joe Salisbury this Sunday ended the hopes of the Spanish Marcel Granollers and the Argentine Horacio Zeballos, whom they beat (6-3 and 6-4) in the final of the ATP Finals to crown champions for the second consecutive time at the Pala Alpitour in Turin.
The 'masters' kept the title. Granollers and Zeballos could do little, as they reached the final undefeated but ran into the champions, who with this added their tenth consecutive victory in the tournament that brings together the eight best couples in the ranking in an edition in which, curiously, they needed three super tiebreakers to win three of their matches.
He wasted the Spanish-Argentine binomial a break ball in the first game that took its toll. Ram and Salisbury broke serve in the fourth game, in which they enjoyed up to three break points.
Related news
Already in the second sleeve, the American and the English They took advantage of the only slip of Granollers and Zeballos in the seventh game, again with three break balls that they did not waste to get a duel back on track that they closed in just over an hour.
Granollers was on the verge of repeating the title it won, with Marc López as a partner, in 2012 and, together with Zeballos, of finishing the year as number one couple.
.
For more news: Elrisala ، For social communication, follow us on Facebook .
Source of photos and information: Elperiodico