Technology
Pixel Buds Pro, the headphones that delight and protect, from Google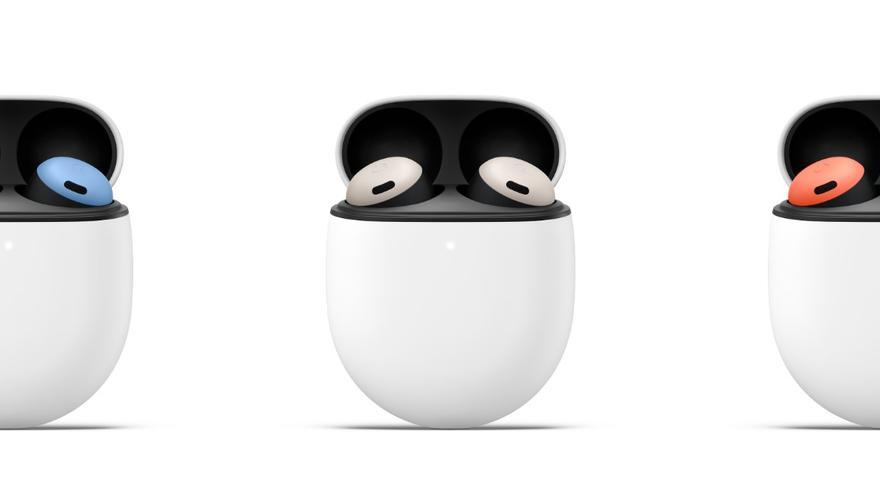 Pixel Buds Pro, the headphones that delight and protect, from Google
 
by: Mai Kamal El-Din
Since its first earbuds were launched on the market a little over a year ago, Google has not stopped adding new functions and capabilities. To the Pixel Buds Pro Improvements, new functions and AI-assisted intelligence have been added, which achieves remarkable sound quality, but also new ways to protect hearing, whatever the source.
Distortion-free calls
Pixel Buds Pro They incorporate AI functions to manage a flawless audio experience. Taking the original model as a reference, the new ones are compatible with the Bluetooth super broadband of the latest Google Smartphone models: Pixel 8 and Pixel 8 Pro, which doubles the bandwidth available for voice.
This expanded bandwidth also applies to the Clear Calls feature, which reduces background noise associated with the interlocutor and prioritizes your voice, so you can hear them clearly. Clear Calls models have also been refined to better distinguish voices from noise. background.
Intelligence in action
The application of artificial intelligence to certain functions means that it is not necessary to remove the headphones to talk to other people. Once Conversation Detection has been activated, the AI ​​monitors when you start talking and reacts by pausing the music, deactivating noise cancellation and switching to Ambient Sound Mode, which allows you to hear surrounding sounds. . When the conversation ends, this feature automatically resumes music playback and activates Active Noise Cancellation again
Advantages for gamers
They deliver an immersive and dynamic gaming experience by minimizing the inherent latency of gaming over Bluetooth. They reduce the delay in audio transmission from the Pixel 8 or Pixel 8 Pro, in compatible games.
Design
They feature quality coating, a soft matte texture and a two-tone design. The case is shaped like a stone, and is very small in size.
Google has analyzed thousands of users to create a comfortable design for the greatest number of people. The sensors continuously measure the pressure in the ear canal, so the headphones actively reduce pressure without losing comfort. Thanks to the pads in three sizes, they can be customized for a better fit
Taking care of hearing health
Experts do not stop recommending a rational use of the volume of the playing devices and in this scenario Google has created systems so that the headphones themselves are the ones that help to understand listening behaviors and make suggestions to maintain good hearing health in the long term. . A log of listening habits can be accessed in the Pixel Buds Pro app. The application also warns when it is appropriate to lower the volume.
Compatibility and application
They are designed to work with the entire Pixel range and other Android phones, and support has recently been extended to Chromebook devices. Via the web you can change the settings of the headphones, switch from one noise control mode to another and install firmware updates.
Price
The price of these headphones is €229, but On the occasion of Black Friday they are on the market for about 169 euros.
Benefits Summary
Active Noise Cancellation with Silent Seal, to adapt to each ear and block external sounds. They generate the necessary atmosphere to listen to music clearly.
It integrates custom-designed 11mm speaker transducers and the Volume Equalizer function, to operate with correction at any volume.
They have been designed to fit comfortably and securely, and incorporate sensors to reduce the sensation of a clogged ear.
They are ready to request directions from Google, respond to messages or control music without using your hands. The voice will be heard clearly even with wind or noise around.
Automatic audio output switching. Bluetooth earbuds connect to compatible devices with ease.
They are water resistant, so they can be used even if it rains or you sweat during a workout.
Assessment
The Pixel Buds Pro offer optimal sound thanks to microphones with beamforming technology, also during calls. They use a sound sensor so that the voice is heard loud and clear. Their comfortable design does not protrude from the ear, and they stay in place even during exercise.
Tight integration with Google Assistant, for hands-free help.
They are capable of creating a model of silence so that music is the protagonist. Active Noise Cancellation with Silent Seal adapts to the shape of each ear, and conforms to the ear canal to block out external noise. A good solution based, compared to other manufacturers, on a system integrated by a processor, algorithms and personalized design.
Highlight the excellent sound performance through Volume Equalizer, which dynamically adapts to the audio volume and correctly adjusts to the frequency curve.
They are activated by touch and are operated with simple touches: once to play or pause the sound, twice to skip tracks or three times to go back, and slide your finger horizontally to increase or decrease the volume. To access Active Noise Cancellation, just press and hold it.
The autonomy is optimal, up to 11 hours of listening and up to a total of 31 hours with the charging case. They can be charged wirelessly with the Pixel Stand and other Qi-certified chargers.
Related news
Note that the Pixel Buds application reports on the volume at which music has been listened to over time and indicates how to adjust it to take care of your hearing well-being.
They pair with any device with Bluetooth 4.0 (or later), including phones, tablets, laptops and smartwatches.
.
For more news: Elrisala ، For social communication, follow us on Facebook .
Source of photos and information: elperiodico