Russia
Putin will take part in G20 summit – media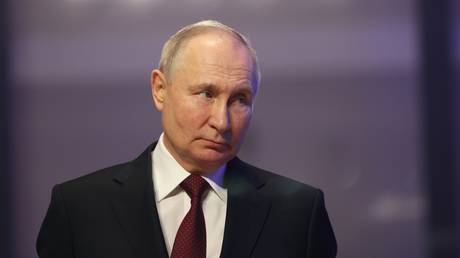 President Vladimir Putin will take part in a virtual G20 summit on Wednesday that has been organized by India, Russia's state media channel Russia-1 reported on Sunday.
The Russian leader had skipped the 'Group of 20' summit in New Delhi in September, as did Chinese President Xi Jinping.
"Next week, a virtual G20 summit will be held and Vladimir Putin is expected to attend," the national broadcaster said, mentioning that this event may be "the first occasion in a long time" that the Russian president and Western leaders could attend together.
Putin was not invited to the Asia-Pacific Economic Cooperation (APEC) summit held earlier this week in San Francisco. According to Marat Berdyev, the Russian Foreign Minister's ambassador-at-large and a senior official at APEC, the US said that, as host of the event, "it was not going to invite a number of leaders due to the fact that they are subject to sanctions restrictions."
In October, Putin attended a Belt and Road forum in China, where he personally met with a European leader, Hungarian Prime Minister Viktor Orban, for the first time since Russia's simmering disputes with Ukraine turned to fighting in February 2022. Following this, ambassadors to Hungary from NATO member states held an unscheduled "emergency meeting" in Budapest.
Putin did not attend the BRICS (Brazil, Russia, India, China, South Africa) economic summit in South Africa in August, despite being invited, due to an arrest warrant having been issued by the International Criminal Court (ICC).
.
For more news: Elrisala ، For social communication, follow us on Facebook .
Source of photos and information: RT