Technology
Renewal of the most iconic products and launch of devices with greater intelligence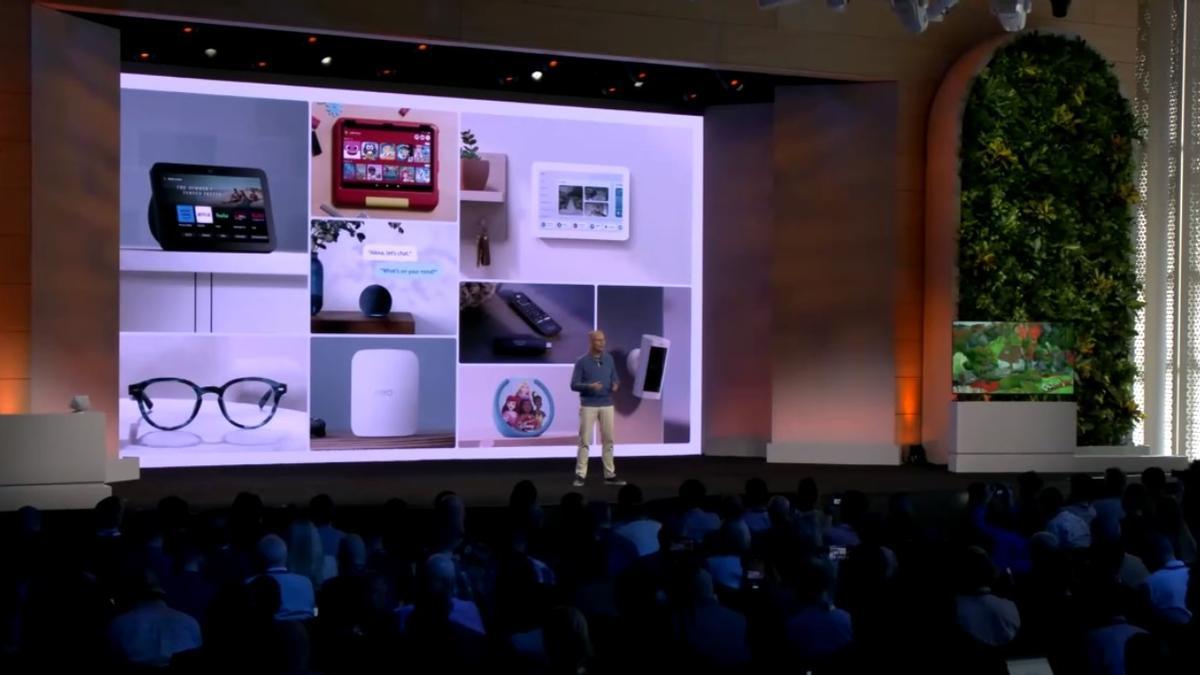 After the launch of Apple products, another of the most anticipated announcements of the year is that of Amazon, which has already attended its appointment to present new equipment and services.
He summary of the long list of news that the company has just presented goes through: Echo Hub, the first digital home control panel that can be installed on the wall for digital home control and home security (199 euros); a new generation of Echo Show 8 which comes with a renewed design, intuitive experience through its 8″ screen, improvements in the processor, spatial audio and integrated digital home controller (€169.99); a new generation of Fire TV Stick 4K Max with environmental background, more power, speed and storage (€79.99); Fire TV Stick 4K compatible with Wi-Fi 6, which integrates an improved 1.7GHz processor, being almost 30% more powerful than the previous generation (€69.99) and finally the eero Max 7 with the latest Wi-Fi 7 technology, TrueMesh and 10 gigabit Ethernet ports, (€699.99)
New Echo
Amazon introduces two new Echo devices that facilitate more personalized Alexa experiences. These are Echo Hub and the new generation of Echo Show 8.
The Echo Hub is a scorecardDigital Home with Alexa with an 8″ touch screen and a customizable panel that allows you to group and manage Digital Home devices, set up a security system, start a routine, organize widgets and view multiple snapshots from compatible cameras at the same time. With adaptive content, Echo Hub uses infrared technology to detect when a user approaches the device and transitions from a clock screen to the Digital Home home screen naturally.
It allows you to sync Zigbee, Thread, Bluetooth and Matter devices, and is also compatible with more than 10,000 smart cameras, lights, locks, plugs, thermostats, speakers and more.
The new Echo Show 8 features a industrial design an improved processor and a better audio experience by adding, among others, a adaptation technology to the space that automatically analyzes the acoustics of the room and adjusts the playback. It integrates a 13 megapixel central camera and a compatible digital home controller.
Echo Show 8 also includes adaptive content, a new home screen experience that uses the device's built-in computer vision technology to adjust screen content based on the customer's proximity to the device.
Smarter Fire TV Stick
Amazon announces updates to its Fire TV family, introducing more powerful Fire TV Sticks: the new Fire TV Stick 4K Max, now with ambient background, and the new Fire TV Stick 4K.
The new Fire TV Stick 4K Max (2nd generation) is the first media player to feature an ambient background for Fire TV and features an improved 2.0 GHz Quad-Core processor, making it the largest Amazon Fire TV Stick. powerful and intelligent to date. It is the industry's first streaming device compatible with Wi-Fi 6E. It provides ultra-cinematic-quality 4K Ultra HD images, support for Dolby Vision, HDR, HDR10+ and Dolby Atmos immersive audio for a greatly enhanced viewing experience.
Note that among other capabilities, the environmental fund can turn the television into an art gallery at home, with no monthly subscription required.
Related news
The Fire TV Stick 4K (2nd generation) supports Wi-Fi 6 and features an improved 1.7 GHz processor, making it almost 30% more powerful than the previous generation. With this device, it provides 4K Ultra HD image and an immersive audio experience with Dolby Atmos, and support for Dolby Vision, HDR, HLG and HDR10+. Compatible Echo speakers can be connected.
New eero Max 7
With the latest Wi-Fi 7 technology, TrueMesh and 10 gigabit Ethernet ports, eero Max 7 will offer much faster speeds. Max is a completely new class of eero,which establishes high level of performance. This is a tri-band mesh router that includes Wi-Fi 7 and combines eero's patented TrueMesh networking technology with the latest Wi-Fi 7 standard to increase speeds, avoid interference from nearby networks and improve latency of the connection. mesh, and, thanks to 10 gigabit Ethernet ports, it is now possible to download 4K movies in 10 seconds or a 50 gigabyte video game in less than a minute.
.
For more news: Elrisala ، For social communication, follow us on Facebook .
Source of data and images: elperiodico