Economy
Russia-China de-dollarization almost complete – deputy PM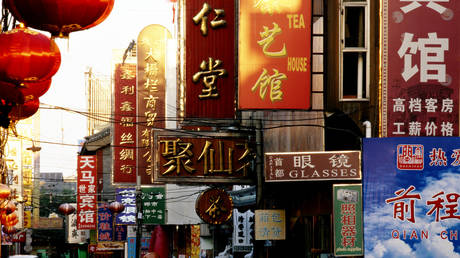 Western currencies have been almost completely phased out in Russia-China trade, as nearly all payments between the countries are now carried out in rubles and yuan, Russian First Deputy Prime Minister Andrey Belousov announced on Monday.
Since the introduction of Western sanctions on Moscow, Russia and China have accelerated the use of their own currencies in trade. According to Belousov, 95% of all transactions between Russia and China are now carried out in either yuan or rubles, and given the rapid expansion of mutual trade and cooperation, this percentage is likely to grow.
Speaking at a meeting of the Russia-China intergovernmental commission in Beijing, the deputy prime minister said bilateral trade between the two countries will exceed the target of $200 billion this year, and may reach $300 billion by 2030.
He noted that China has long been among Russia's major trade partners and that the scope of investment opportunities for the two countries is expanding.
"New joint investment projects are being launched in priority sectors such as the automotive industry, mining and gas chemical industries, agriculture, logistics, IT sector and others," Belousov said.
Chinese companies have greatly benefited from the pullout of Western companies from the Russian market, as they have been actively filling the gaps and are eager to expand their presence in Russia further.
.
For more news: Elrisala ، For social communication, follow us on Facebook .
Source of photos and information: RT