Economy
Russia restricts fuel exports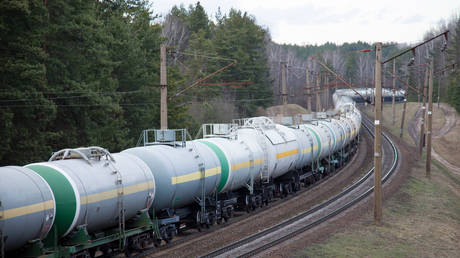 The Russian government has temporarily restricted certain fuel exports to stabilize the domestic market, the press service of the Council of Ministers announced on Thursday.
According to a government decree published the same day, the legislation goes into effect immediately and covers exports of "commercial gasoline and diesel fuel." The timeframe for the measure has not been specified.
The ban includes several exceptions. It does not affect fuel sales to countries within the Eurasian Economic Union (EAEU) under intergovernmental agreements.
Additionally, exemptions are in place for humanitarian aid shipments, transit supplies (including those moving between Russian regions through other countries), fuel exports destined for Russian military units in foreign territories, Russian entities operating at the Baikonur Cosmodrome, as well as those on Spitsbergen . Exports currently going through EAEU customs, supplies to Abkhazia and South Ossetia, and fuel intended for personal use are also exempted from the ban.
Officials anticipate that this ban will bolster the domestic market while simultaneously cracking down on what are known as 'gray' exports – sales conducted with underreported or evaded official tariff payments. The Russian Energy Ministry, in response to the announcement, noted that this measure could potentially alleviate domestic fuel prices. The ministry also emphasized that this ban is temporary.
In recent months, market prices for gasoline and diesel fuel in Russia have reached record levels. Last week, TASS news agency reported that the government was weighing two potential solutions to stabilize fuel prices: either imposing a complete ban on the export of petroleum products for a specific period or increasing the export duty on petroleum products to $250 per ton.
.
For more news: Elrisala ، For social communication, follow us on Facebook .
Source of data and images: lenta