Economy
Russia shrugging off sanctions – Bloomberg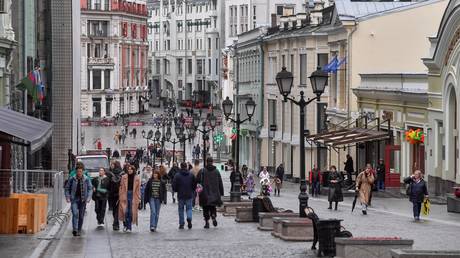 Key sectors of the Russian economy have adapted to sanctions or completely recovered from them, as the country shows a greater level of resilience than Western governments had expected, Bloomberg reported on Thursday.
Industries ranging from manufacturing and airlines to banking have found ways to adjust to sanctions "aimed at tanking the economy," boosted by soaring consumer demand and solid government support, the news agency noted.
The banking sector has emerged as one of the "starkest" examples of adapting to restrictions imposed since the start of Russia's military operation in Ukraine. Last year, Western penalties cut most Russian banks from the international financial messaging system SWIFT. A number of these lenders are also subject to blocking sanctions, which prevent international financial institutions from cooperating with them.
However, Russia's largest state-owned lender Sber, along with other major banks, are set to reap record profits this year.
"Most likely, this year will indeed be the most successful in history for us," said Sber CEO Herman Gref, who has been sanctioned by the US, the EU and the UK.
The total profit of Russia's banking sector for the first nine months of the year may reach more than 3 trillion rubles ($33 billion) in 2023, beating the previous full-year record. The figure is three times higher than the central bank initially expected, according to Valery Piven, managing director of the Russian rating agency ACRA.
.
For more news: Elrisala ، For social communication, follow us on Facebook .
Source of photos and information: RT