Arabic news
Saudi-French discussions to strengthen bilateral relations between the two countries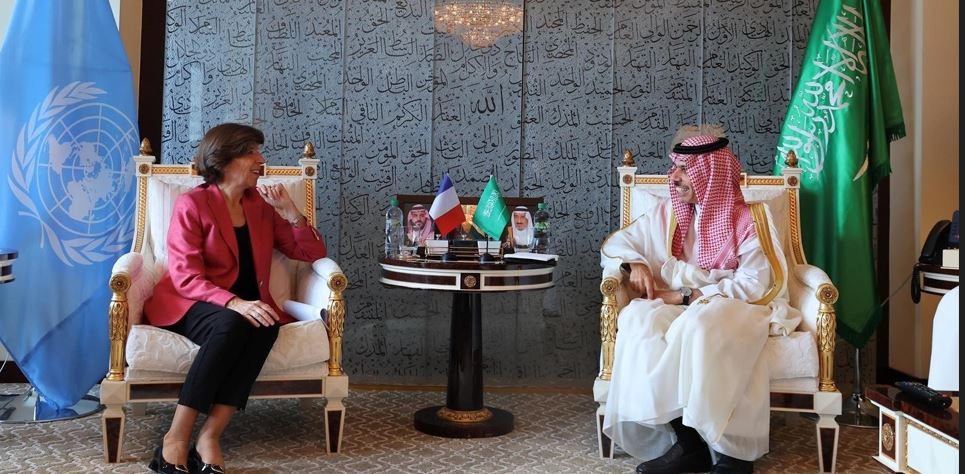 Gulf News
Prince Faisal bin Farhan bin Abdullah, Saudi Minister of Foreign Affairs, met today with French Foreign Minister Catherine Colonna, on the sidelines of the 78th session of the United Nations General Assembly in New York City.
During the meeting, bilateral relations were reviewed, and ways to strengthen and develop them in various fields of cooperation, in addition to discussing aspects of consolidating bilateral and multilateral work, and discussing developments in the situation regarding the most prominent international issues, and the efforts made in this regard.
The two sides also discussed opportunities for economic cooperation in light of Saudi Vision 2030, and the importance of supporting common interests in order to achieve sustainable development, prosperity and well-being for the two friendly countries and peoples.
The meeting was attended by the Minister of Economy and Planning, Mr. Faisal bin Fadel Al-Ibrahim, the Kingdom's Permanent Representative to the United Nations in New York, Dr. Abdul Aziz Al-Wasel, and the Director-General of the Office of His Highness the Minister of Foreign Affairs, Abdul Rahman Al-Daoud.