Egypt
Shoukry, Italian counterpart discuss maintaining coordination on mutual challenges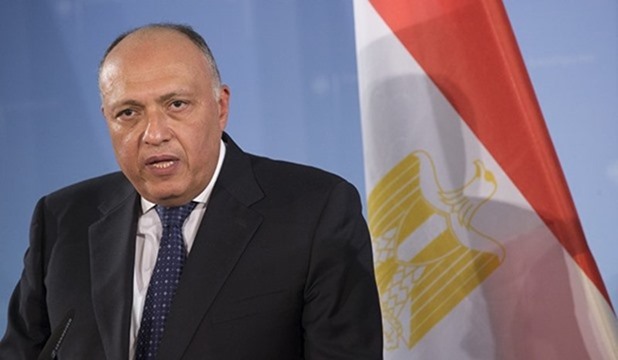 Cairo: Hani Kamal El-Din –
Foreign Minister Sameh Shoukry and Italian counterpart Antonio Tajani stressed the importance of pushing bilateral cooperation forward at all levels.
During a meeting on Wednesday on the margins of the high-level meetings of the 78th session of the UN General Assembly in New York, the ministers also underlined the need for increasing exchanged visits and work together to maintain joint coordination on various regional and international issues and challenges of mutual concern.
Economic cooperation, migration, and global food security figured high during the ministers' talks, according to Foreign Ministry's Spokesman Ahmed Abu Zeid.
Abu Zeid said the two sides had also agreed on the importance of boosting the economic and trade partnership between Egypt and Italy, Egypt's largest trade partner across the EU region, the 4th at the global level.
The Egyptian government is interested in promoting Italian investment in many promising sectors in Egypt, building on successful cooperation stories in the natural gas, renewable energy, and agricultural industries, Shoukry said.
The meeting also took up coordination for supporting the nominations submitted by both countries to various international forums, Abu Zeid added.
Meanwhile, Tajani expressed his country's commitment to furthering cooperation for regulating labor movement and combating illegal migration.
On that score, Shoukry highlighted the holistic approach adopted by Egypt to address illegal migration, by taking its developmental and social dimensions into account, rather than focusing only on the security aspects of the phenomena.
There are nearly nine million refugees and illegal migrants in Egypt, a fact in light of which Cairo looks forward to Italy's support, both at the bilateral and EU levels, to prevent the spillover of illegal migrants through Egyptian borders, Shoukry said.
.
For more news: Elrisala ، For social communication, follow us on Facebook .
Source of data and images: egyptindependent