Arabic news
The Bahraini second generation vaccine is admired by leading international scientists and doctors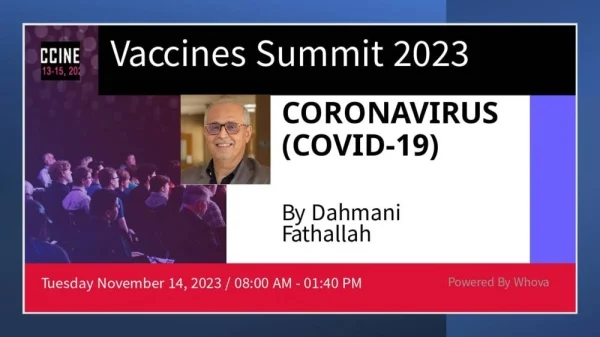 The Bahraini second generation vaccine is admired by leading international scientists and doctors
 
Gulf News
During his participation in the Global Vaccine Summit in Boston, Professor Dr. Muhammad Al-Dahmani Fathallah, Professor of Biomedical Sciences and Technology at the Arabian Gulf University, stressed that the Coronavirus (Covid-19) still poses a threat to human life, even in light of the decline of the epidemic globally. He pointed out the importance of periodic vaccination using second-generation vaccines in preventing the disease and avoiding infection with virus variants.
Within the framework of the conference, which witnessed the participation of elite specialists in vaccine development, Dr. Al-Dahmani gave a lecture on the second generation vaccine that was developed at the Arabian Gulf University in the Kingdom of Bahrain. He stressed that this vaccine won the admiration of the leading scientists and doctors at the conference, as it is the only vaccine that was developed locally in a distinctive and innovative way, and it obtained an international and American patent.
In the context of the statements, Dr. Al-Dahmani stressed the importance of passing the vaccine manufacturing stage to put it on the market, stressing at the same time the importance of regional manufacturing of vaccines developed by universities and local research centers, noting that this responsibility requires strengthening communication with the pharmaceutical industries and investing in the local scientific stock.
Dr. Al-Dahmani concluded by saying: "This responsibility falls on the pharmaceutical sector, and it must strengthen its communication with universities and research institutions in the Arabian Gulf region, and invest in the local scientific stock as an innovation that guarantees a distinctive economic return and reflects positively on the health system, especially in times of crises such as Corona pandemic."
For more: Follow Khaleejoon News. For social media, follow us on Gulf people
.
For more news: Elrisala ، For social communication, follow us on Facebook .
Source of photos and information: khaligyoun