Sports
The basket of the year in Badalona: La Penya wins with a triple from 20 meters by Andrés Feliz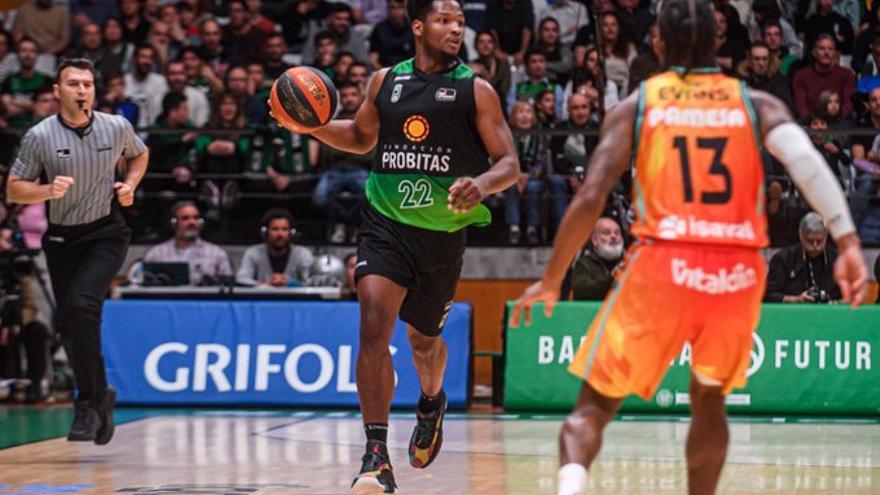 The basket of the year in Badalona: La Penya wins with a triple from 20 meters by Andrés Feliz
 
by: Hani Kamal El-Din
The basket of the year was held this afternoon at the Palau Olímpic in Badalona. Dominican point guard Andrés Feliz, that reappeared after his injury, has given the victory over Joventut (81-78) against Surne Bilbao with a triple from about 20 meters. The ball crossed the net while the visitor's scoreboard lit up and the horn sounded, the signals that end the game. Madness has broken out in Badalona, with the point guard's teammates jumping from the bench to hug the protagonist.
😱 This has been the tremendous madness of @true_andre to win the match.

A TRIPLE FROM THE OTHER FIELD A FEW SECONDS FROM THE END OF THE GAME.

📺 @MovistarPlus#LigaEndesa | @true_andre #PlayForChildhood pic.twitter.com/6slRlpcyRb

— Liga Endesa (@ACBCOM) November 19, 2023
Related news
It has been the culmination of one last minute of madness, which was reached with a 69-76 advantage for Àlex Mumbrú's team. In 61 seconds, the people of Bilbao only scored two free throws from Renfroe and Kullamae, while La Penya added 12 thanks to two free throws from Feliz, a triple and a basket of two from Deshaun Thomas (the other hero of the game with 25 points), and a basket of two from Ribas before Feliz's miraculous triple.
Bilbao had everything in their hands, at least going to extra time, when they had 4.6 seconds on the last play of the game. The Estonian Kullama shot with some comfort from two points, but his ball fell short and was spit over the rim. Happy had the faith to go look for him to avoid the throw-in and without thinking he launched a triple that seemed impossible for it to go in. But not. The play of the season, without a doubt.
.
For more news: Elrisala ، For social communication, follow us on Facebook .
Source of photos and information: Elperiodico