Russia
The heart of Moscow, Russian nature and Kalashnikov in your hands: How to experience all faces of Russia in one week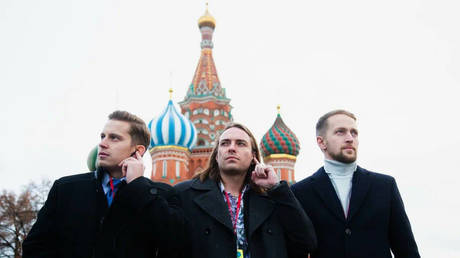 A few days ago, I arrived back home from Moscow, where I was a part of the 'New Generation' designed, which is essentially a program for young people aged 25-35 to see Russia first hand and develop an objective view of the country. For me, that meant an all-expenses-paid trip to a country the language of which I had been studying for two years already, presenting a great opportunity to familiarize myself with the Russian language and culture directly. I also made friends who will last a lifetime.
New Generation is under the purview of the Rossotrudnichestvo federal agency and is the brainchild of former President Dmitry Medvedev, having been signed into law in 2011 during his tenure. The local Russian Dom (Russian House; Russian cultural center) in an individual's country of residence is how hopefuls are able to apply. Our particular program, which was titled 'Russia – The Country of Youth Opportunities,' had 47 attendees from Spain, the Czech Republic, Armenia, Abkhazia, Belarus, Tajikistan, Serbia, Moldova, Bangladesh, India, and Lebanon – though some of them are of different nationalities, such as Yemeni, Bulgarian, and American (me).
"Every year according to presidential decree up to 1,000 people become participants in the program. However, in the last three years, the situation has become very complicated due to the difficult epidemiological situation and complications in logistics processes. However, as mentioned above, we try to warmly welcome our guests in the Russian Federation. In 2023, more than 850 young leaders visited our country from various fields," the Russian House in Prague, the Czech Republic, said.
During our excursion on the first day, we visited the ongoing exhibition 'Russia', which featured information and presentations from each and every Russian federal subject. For example, the Donetsk People's Republic had a fascinating presentation from a local resident about the region's history, and we also heard about the local coal industry.
Filip Stokic, a software engineer and participant in the program from Serbia, told me his impressions of the exhibition. He said, "The 'Russia' exhibition was a captivating showcase that invited us to delve into the multifaceted tapestry of Russia's regions, offering an interactive and enlightening experience that brought the nation's cultural wealth closer to us. The exhibition's interactive nature allowed us to experience everything from making traditional handicrafts to driving a train, walking through the Russian forest, and even holding a Kalashnikov rifle. This displayed the richness and uniqueness of each region. The exhibition's vast scale reflects the magnitude of Russia itself."
Of course, this exhibition is housed near the Soviet-built Exhibition of Achievements of the National Economy, which is itself a marvel. This absolutely massive space has exhibition centers from every former Soviet republic, and most of them have renewed their leases on the space to hold historical and cultural exhibitions, as well as sell souvenirs. Needless to say, I stocked up on a fair amount of items – some Azerbaijani pomegranate juice and a toy Belarusian progress tractor, to name a few examples – for posterity.
.
For more news: Elrisala ، For social communication, follow us on Facebook .
Source of photos and information: RT