Arabic news
The Sultanate of Oman highlights efforts to empower women at the international conference in Azerbaijan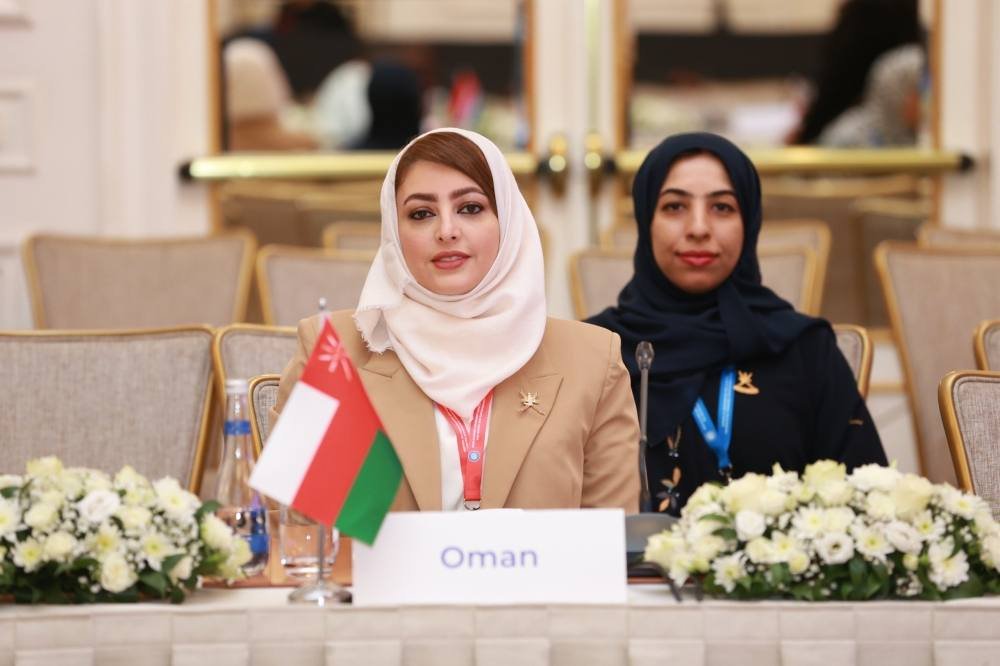 The Sultanate of Oman highlights efforts to empower women at the international conference in Azerbaijan
 
Gulf News
The Sultanate of Oman proudly participates in the "International Conference for the Advancement of Women's Rights and Empowerment," which is being held in the city of Baku, the Republic of Azerbaijan, during the period from 20 to 21 November. This participation comes as part of the country's efforts to enhance the role of women and achieve sustainable development goals.
The Omani delegation participating in the conference was headed by Mrs. Maani bint Abdullah Al Busaidiyah, Director General of Family Development at the Ministry of Social Development. Mrs. Al Busaidiyya devoted an opening speech to highlighting the efforts made by the Sultanate of Oman in supporting and empowering women.
In her speech, Mrs. Al Busaidiyya stressed the special attention that the Sultanate of Oman gives to women, as it provides all necessary capabilities to women in various fields. It emphasized providing education, training and employment opportunities, and ensuring basic requirements for health care and social protection. She pointed out that the Sultanate of Oman has achieved many achievements in various fields, with women occupying leadership positions in various sectors.
Al Busaidiya explained that the latest legislative developments in 2023 included the issuance of the Labor Law by Royal Decree (53/2023), which expanded benefits in favor of women, including amending maternity leave to 98 days, and achieving equal opportunities between the sexes. The Social Protection Law was also issued pursuant to Royal Decree (52/2023), with the aim of providing an integrated social protection system and supporting needy groups.
Al Busaidiyya highlighted that the "Oman 2040" vision and national strategies enhance the role of women in various fields, and provide the appropriate environment for their effective participation in aspects of economic, social, political and civil life.
At the conclusion of her speech, Al Busaidiyah shed light on linking the "Oman 2040" vision to the goals of sustainable development and achieving social justice, by providing sustainable social protection and high-quality care services, to ensure a decent life for current and future generations.
The Ministry of Social Development also participates in the "International Autism Conference" held in the Kingdom of Saudi Arabia, as the conference seeks to improve the level of services for people on the autism spectrum and enhance cooperation between concerned parties.
For more: Follow Khaleejoon News. For social media, follow us on Gulf people
.
For more news: Elrisala ، For social communication, follow us on Facebook .
Source of photos and information: khaligyoun