USA
Top US and Chinese diplomats meet in Malta to smooth strained relations | China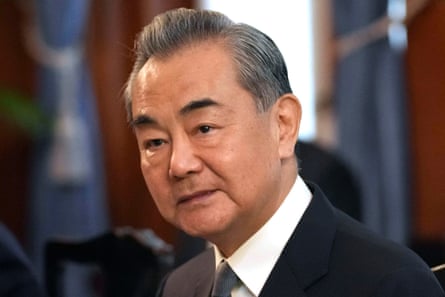 Top US and Chinese diplomats met in Malta over the weekend as the world's two largest economies attempted to smooth strained relations and clear a path for their respective presidents – Joe Biden and Xi Jinping – to meet in November.
According to both Beijing and Washington, White House national security adviser Jake Sullivan met multiple times with China's foreign minister, Wang Yi, in Malta, where – according to separate statements – "candid, substantive and constructive" talks were held.
A readout from the White House on Sunday said the two officials had discussed the US-China bilateral relationship, global and regional security concerns, Russia's war against Ukraine, and issues around the Taiwan strait.
China's foreign ministry said the sides came away with an agreement to maintain high-level exchanges and hold bilateral consultations on Asia-Pacific affairs, maritime issues and foreign policy.
The meetings are the first to be held between Sullivan and Wang since May, four months after Biden ordered American fighter jets to shoot down a Chinese-operated balloon off the US coast. China condemned the downing as "a serious violation of international practice".
The balloon's downing later caused the Biden administration to cancel a trip to Beijing by the US secretary of state, Antony Blinken.
Strained US-China relations over American support for Taiwan, trade frictions around intellectual property and a Chinese military buildup – particularly in the area of hypersonic missiles, which the US does not have – put in doubt a meeting between Biden and Xi at an Asia-Pacific economic cooperation (Apec) meeting in San Francisco in November.
Last week, China's top security agency hinted that any meeting between the two leaders depended on the US "showing sufficient sincerity". Biden and Xi have not met since November 2022, when they had a three-and-a-half-hour sideline meeting at the G20 in Bali, Indonesia.
After that meeting, Biden said the US will "compete vigorously" with China while insisting that he's "not looking for conflict". Xi said the countries need to "explore the right way to get along".
But Xi was a no-show at the G20 summit in New Delhi, India, last weekend. Biden later expressed disappointment but added that he was going to "get to see him".
Sunday's read-out provided by the White House said the meeting between Sullivan and Wang was part of "ongoing efforts to maintain open lines of communication and responsibly manage the relationship".
The statement added that the talks had built on the Bali conversation, the meetings of Sullivan and Wang in May, and US diplomatic visits to Beijing over the past several months by Blinken, treasury secretary Janet Yellen, special climate envoy John Kerry and commerce secretary Gina Raimondo.
The US notice said that Sullivan "noted the importance of peace and stability across the Taiwan strait" during the meetings. According to the Chinese foreign ministry statement, Wang cautioned the US that Taiwan is the "first insurmountable red line of Sino-US relations".
Reuters contributed reporting
.
For more news: Elrisala ، For social communication, follow us on Facebook .
Source of data and images: theguardian