Russia
Ukraine must brace for 'worst-case scenario' – ex-envoy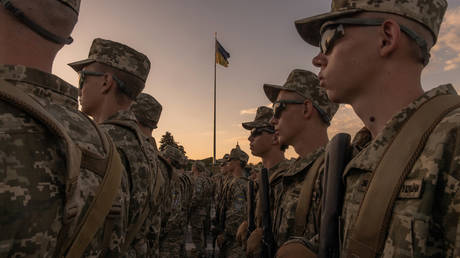 Valeriy Chaly, Kiev's former envoy to Washington, said in an interview with Espresso TV Channel released on Saturday that Ukraine should brace for a potential political crisis in the US that could undermine further military assistance to the embattled nation.
In the interview, Chaly, who served as Ukraine's ambassador to the US between 2015 and 2019, weighed in on a recent visit by a Ukrainian delegation to Washington that sought to lobby the US Congress for more financial support to Kiev. According to the diplomat, Ukraine has found itself in a precarious situation.
"Out of the three scenarios that we've been talking about for a long time, our government has for some reason considered the most optimistic scenario, and what is happening now is actually the worst-case scenario," he told the Ukrainian broadcaster.
Chaly pointed to concerns that Republicans, led by new House Speaker Mike Johnson, would delay providing aid to Kiev. "We don't know what will happen next. It is already clear that there will be a decrease," he added.
Still, the envoy said he was sure that the West would not pull the plug on Ukraine aid in the near future. "I expect that this level of support will not decrease drastically until summer," Chaly said, recalling that the International Monetary Fund (IMF) has a financial plan for Kiev at least until next July.
"But now we have to think about the fall of next year when the US will most likely enter a political crisis when it will be difficult for us to close the budget for the year," the diplomat said.
.
For more news: Elrisala ، For social communication, follow us on Facebook .
Source of photos and information: RT