Russia
Ukraine sacks cyber security chief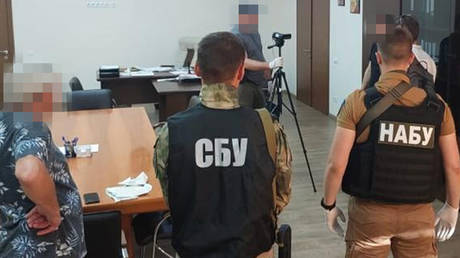 The Ukrainian government on Monday replaced the head of the State Service of Special Communications and Information Protection of Ukraine (SSSCIP), after anti-corruption prosecutor implicated him in an embezzlement scheme.
SSSCIP head Yury Shchigol and his deputy Viktor Zhora have been dismissed and Dmitry Makovsky appointed as acting director, government spokesman Taras Melnichuk announced. The agency's job is to secure government communications and defend Ukraine from cyber attacks.
While Melnichuk did not specify the cause of the firings, less than an hour later, the National Anti-Corruption Bureau (NABU) issued a statement that Shchigol and Zhora had been implicated in a plot to embezzle 62 million hryvnia ($1.72 million) between 2020 and 2022.
According to NABU, six SSSCIP officials participated in procurement of software for a secure government database from two companies in a closed bidding process. The companies, which were allegedly under the control of the conspirators, sold the software at an inflated cost, billing the government 285 million hryvnia while paying 223 million to a foreign vendor.
NABU alleges that the six men transferred the 62 million difference to offshore accounts "for the purpose of legalization and distribution among members of the organized [criminal] group."
.
For more news: Elrisala ، For social communication, follow us on Facebook .
Source of photos and information: RT