Life Style
Which 'Cobra Kai' Characters Will Receive A Spinoff?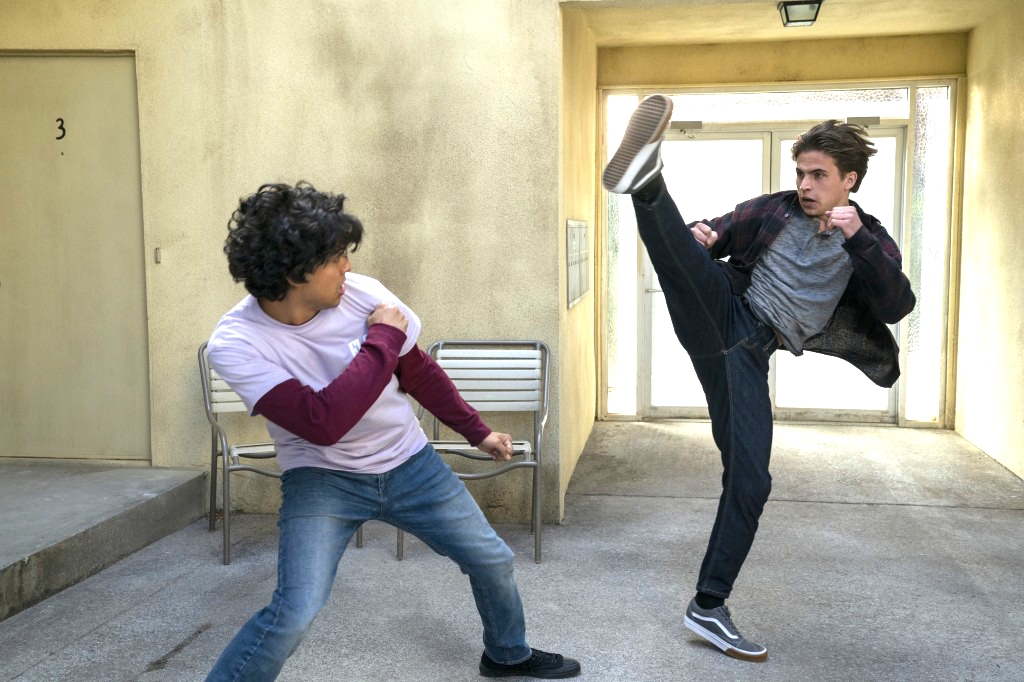 Which 'Cobra Kai' Characters Will Receive A Spinoff?  
by: Hani Kamal El-Din
Netflix's Cobra Kai will wrap up with a sixth season in 2024, and from there? Well, there's a new The Karate Kid movie on the way from Sony, which apparently will be working with an altogether different cast (that's definitely a choice). Cobra Kai co-creator Jon Hurwitz previously revealed that he and his co-showrunners (Hayden Schlossberg and Josh Heald) are not involved, but over the years, Hurwitz has indicated that he's open to more of this franchise. As well, star Ralph Macchio has made it clear that he's into the idea of expanding the Cobra Kai arm of the Miyagiverse with more movies, and the idea of spinoffs has been tossed around here and there as well.
So, who would receive a spinoff if one or more happen? Thomas Ian Griffith jokingly suggested a Terry Silver romcom while speaking to us, and yes, I would watch that, but it also seems likely that a spinoff could focus on a character's new dojo. And if the franchise wants to stick with the "underdog rises" spirit, they could go with Jacob Bertrand's Hawk. I mean, sure, there have been a lot of underdog characters on Cobra Kai, but none have truly come full circle and embodied both villain and good dude quite like Hawk has done. I can also see Netflix wanting to do an offshoot with Robby (Tanner Buchanan) and/or Tori (Peyton List), since they both harbor fanbases.
As for a concrete answer, no one has let that slip yet, but here's what Heald recently told Collider:
"We will never give actual closure when it comes to anything. We love working in the 'Cobra Kai' universe, so there's always potential to revisit that world. We're certainly thinking about other ideas within the Miyagi-verse, and it's only a matter of time before we figure out exactly which direction we're gonna head. […] We're really excited about Cobra Kai Season 6. We're gonna go out with a bang, and it's gonna be an amazing experience for fans of the franchise."
Heck, the Miyagi backstory could also work as a movie. The possibilities are truly endless in an ensemble show with so many beloved characters. For now, however, we wait for the "biggest and baddest" season to arrive, so that viewers can binge it all and be mad while waiting for more news. Fun!
.
For more news: Elrisala ، For social communication, follow us on Facebook .
Source of photos and information: Uproxx